Principal Product Manager, Workflows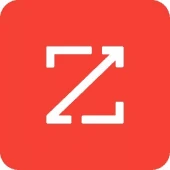 ZoomInfo
Product
Tel Aviv District, Israel
Posted on Saturday, November 11, 2023
At ZoomInfo, we encourage creativity, value innovation, demand teamwork, expect accountability and cherish results. We value your take charge, take initiative, get stuff done attitude and will help you unlock your growth potential. One great choice can change everything. Thrive with us at ZoomInfo.
ZoomInfo is how businesses go to market (GTM) and we're on a mission to modernize go-to-market for everyone. Powered by real-time data and insights, our unified engagement platform helps sales and marketing teams find, acquire, and grow customers. You will lead a team of talented designers, engineers, marketers, and analysts to help build the best product, enabling our customers to unlock insights, engage customers, and win faster.
This role will own our Workflows platform, our engine powering tens of thousands of users' efforts to build new, and retain existing, business.
Things you'll do:
Own Product Lifecycle: Champion products from early-stage ideation, through a successful launch, and into monitoring and iterative improvements.
Set Vision and Roadmap: Paint a compelling vision and roadmap for the product, ensuring alignment with department and company objectives at every step.
Customer Engagement: Regularly engage with customers to understand their needs and inform product decisions.
Define and Analyze Metrics: Identify key metrics, implement tracking, analyze data, and translate insights into high-impact product initiatives, using tools like Amplitude and Tableau.
Customer Advocate: Promote customer-centric culture through exemplary behavior. Set the standard for putting users first.
Lead Teams: Galvanize engineers, designers, and marketers to ship best-in-class experiences. You're the focal point!
Stakeholder Updates: Galvanize alignment across the organization by articulating product strategies with compelling narratives through regular, written updates to all stakeholders (including executives).
About you:
This isn't your first time around the block. You have 5+ years of product management experience. You have helped set a product strategy, and are hands-on with execution. Experience working on an automation or development platform will give you a running start.
You're a strong written communicator. You have a proven track record of clearly and effectively conveying complex product concepts and strategies in writing to various audiences. This includes developing compelling product narratives, crafting detailed Product Requirement Documents, and communicating product roadmaps and release plans across the organization.
You have a proven track record driving measurable business outcomes in B2B SaaS or subscription models. You are skilled at rallying teams around key performance indicators tied to company goals, and adept at connecting daily work to long-term business impact.
You have strong product intuition guided by gut feeling, but back up those instincts with hard data. Your product sense is sharpened by your expertise in leveraging data analytics. You live and breathe in tools like Amplitude and Tableau.
You are driven to make a major impact on Zoominfo's bottom line. You build great products to power significant new business opportunities and revenue streams.
Your True North is delivering an insanely great experience for every customer. You'll drop everything to jump on Zoom with a customer to capture feedback live. You're reviewing user sessions and Chorus.ai recording meetings for hours a week to understand how people use the product. Turning these insights into product improvements is what fuels you.
Design gets you energized. You perk up when you receive Figma files, eager to collaborate with designers on flows and features. You love pairing with product designers to bring innovative, delightful experiences to life.
How we work:
We are Difference Makers. We believe that the seven most detrimental words to our company are "that's the way it's always been done." Every day we strive to be 1% better, and we embrace innovation. We want to be the best place to work and the best place to be a customer.
We are One Team, One Dream. The phrase "that's not my job" does not exist at ZoomInfo. We are collaborative and inclusive. We don't waste time on non-value adds, nor do we waste our talent by burning cycles on bad processes. We recognize employees often and celebrate our successes.
We Define New Possibles. We are willing to take calculated risks. We aren't siloed, and there are no politics. Every day we look beyond what is possible and define a new possible instead.
We Get Stuff Done. Paper shuffling is not in our DNA. We strive to make data-based decisions and are not paralyzed by perpetual analysis. We work with a bias towards action.
Our Bar is High. We anticipate our customer needs before our customers know what they want. Our work ethic doesn't end with our customer; we embed these same behaviors in how we work with each other. We know that each of our actions matter and that our determination will drive results.
We are Fanatic About Our Customers' Success. We anticipate our customer needs before our customers know what they want. Our work ethic doesn't end with our customer; we embed these same behaviors in how we work with each other. We know that each of our actions matter and that our determination will drive results.
All qualified applicants will receive consideration for employment without regard to race, color, ethnicity, religion, gender, national origin, disability and protected veterans status or any other personal characteristic protected by law.
Actual compensation offered will be based on factors such as the candidate's work location, qualifications, skills, experience and/or training. Your recruiter can share more information about the specific salary range for your desired work location during the hiring process.
We want our employees and their families to thrive. In addition to comprehensive benefits we offer holistic mind, body and lifestyle programs designed for overall well-being. Learn more about ZoomInfo benefits here.

#LI-PS1 #LI-hybrid #LI-remote
About us:
ZoomInfo (NASDAQ: ZI) is the trusted go-to-market platform for businesses to find, acquire, and grow their customers. It delivers accurate, real-time data, insights, and technology to more than 35,000 companies worldwide. Businesses use ZoomInfo to increase efficiency, consolidate technology stacks, and align their sales and marketing teams — all in one platform.
ZoomInfo may use a software-based assessment as part of the recruitment process. More information about this tool, including the results of the most recent bias audit, is available here.
ZoomInfo is proud to be an Equal Opportunity employer. We are committed to equal employment opportunities for applicants and employees regardless of sex, race, age, color, national origin, sexual orientation, gender identity, marital status, disability status, religion, protected military or veteran status, medical condition, or any other characteristic or status protected by applicable law. At ZoomInfo, we also consider qualified candidates with criminal histories, consistent with legal requirements.