Principal Technical Program Manager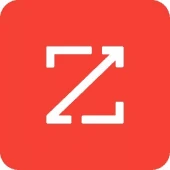 ZoomInfo
IT, Operations
Chennai, Tamil Nadu, India
Posted on Wednesday, October 4, 2023
At ZoomInfo, we encourage creativity, value innovation, demand teamwork, expect accountability and cherish results. We value your take charge, take initiative, get stuff done attitude and will help you unlock your growth potential. One great choice can change everything. Thrive with us at ZoomInfo.
At ZoomInfo, our employees work hard to 'define new possibles', and they are driven by winning. Built over 20 years ago, ZoomInfo has helped companies achieve their most important objective: profitable growth. Backed by the world's most comprehensive B2B database, our platform puts sales, marketing, and recruiting professionals in a position to identify, connect, and engage with qualified prospects. ZoomInfo offers unrivaled data and accuracy with contacts, companies, direct dials, and professional movement. For more information on our intelligence solution, visit us at zoominfo.com
The Principal Technical Program Manager role supports large highly complex cross-functional programs. The TPM creates the overall operating model, monitors project timelines and resources, manages program risk, and reports program metrics, plans, and milestones. They align progress reports with executive stakeholders and ensure compliance with standards and best practices established by the PMO. This position requires a highly skilled program manager experienced in managing complex programs in a matrix organization. Strong communication skills, deep technical acumen, results-driven, and the enjoyment of a dynamic and collaborative environment are essential.
The responsibilities of this opportunity include:
Manage highly technical, complex programs through all phases of the project lifecycle spanning multiple scrum teams and/or product domains.
Determine the operating model and cadence to ensure delivery, awareness, and timely updates with the team and executives..
Collaborate across Product, Engineering, UX, Tech Writers, Security, and other groups as applicable to collect requirements to ensure the program is well-defined, clearly documented, and agreed to by all relevant stakeholders.
Understands the product domain, customer pain points, and the "health" of the product, its features, and the overall roadmap to give insights and guidance around requirements for new initiatives and features.
Provide project updates on a consistent basis to various stakeholders about strategy, adjustments, and progress.
Raise risks, blockers, and competing priorities to relevant parties promptly and organized.
Leverages the standard Jira structure to properly reflect the state of the team and program.
Understanding and ability to work in a matrix management environment;
Understanding the Software Development Lifecycle and Agile Software development practices
Outstanding organizational, detail-oriented, communication, and interpersonal skills;
Able to work well in a cross-functional environment;
Complete ownership and ability to solve problems;
Ability to be flexible with a positive attitude and learn quickly in a dynamic environment
Ability to be productive in a fast-paced environment with minimal direction (self-starter will be a plus);
Strong quantitative and analytical skills, proven ability to track and execute marketing projects, detail-oriented and able to juggle multiple projects and tasks;
Motivates and drives others to succeed.
Required Qualifications:
5+ years experience with Agile/Scrum methodology.
10 years of experience managing cross-functional projects for large organizations
5+ years of experience and working knowledge of SaaS application development.
Vast experience with Jira, Confluence, and the Google Suite.
Strong leadership skills with the ability to drive programs from ideation to post-launch adoption and refinement.
Maintain a working knowledge of relevant industry trends, tools, and innovations.
Comfortable multi-tasking and context-switching.
Demonstrated ability to learn new technologies quickly and independently.
Self-motivated, organized, efficient, and process-oriented.
Strong work ethic and ability to work well under pressure in a dynamic environment.
Demonstrated high-level analytical and problem-solving skills.
Exceptional written and verbal communication skills.
Ability to create and lead our planning and operations initiatives with strategic and tactical mindsets, with a grounding of "why" we need to do things, as much as the "what" we can do
Ability to get into the details and understand implications of proposed systems design and data structures on people, and processes, without losing broader perspective on our higher-level objectives.
Experience with the product development lifecycle, agile practices, product design and development approaches, and operational activities of a technology organization
Other Skills/Preferred Requirements
Strong presentation skills
A minimum of 3 years in Data-centric programs (Data Analytics, Quality, Governance)
Ability to quickly ramp on collaboration technologies (Google, SmartSheet, Slack)
Agile certifications a plus (Scrum Lead, Product Owner, SAFe)
About us:
For over a decade, ZoomInfo has helped companies achieve their most important objective: profitable growth. Backed by the world's most comprehensive B2B database, our platform puts sales and marketing professionals in position to identify, connect, and engage with qualified prospects.
Our mission is to provide every company with a 360-degree view of their ideal customer, empowering each phase of their go-to-market strategy and driving their ability to hit their number.
About us:
ZoomInfo (NASDAQ: ZI) is the trusted go-to-market platform for businesses to find, acquire, and grow their customers. It delivers accurate, real-time data, insights, and technology to more than 35,000 companies worldwide. Businesses use ZoomInfo to increase efficiency, consolidate technology stacks, and align their sales and marketing teams — all in one platform.
ZoomInfo may use a software-based assessment as part of the recruitment process. More information about this tool, including the results of the most recent bias audit, is available here.
ZoomInfo is proud to be an Equal Opportunity employer. We are committed to equal employment opportunities for applicants and employees regardless of sex, race, age, color, national origin, sexual orientation, gender identity, marital status, disability status, religion, protected military or veteran status, medical condition, or any other characteristic or status protected by applicable law. At ZoomInfo, we also consider qualified candidates with criminal histories, consistent with legal requirements.