Senior DevOps Engineer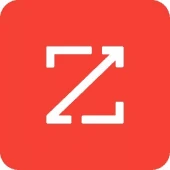 ZoomInfo
Software Engineering
Toronto, ON, Canada
Posted on Wednesday, September 27, 2023
At ZoomInfo, we encourage creativity, value innovation, demand teamwork, expect accountability and cherish results. We value your take charge, take initiative, get stuff done attitude and will help you unlock your growth potential. One great choice can change everything. Thrive with us at ZoomInfo.
The Infrastructure Engineering group (IE) is responsible for innovation in infrastructure and automation for ZoomInfo Engineering. Our size, culture, and the support we receive from every area the company allow us unusual latitude and agility. We're using that to build world-class, multi-provider cloud infrastructures, based on the best technologies available, almost completely unhindered by design debt.
This Devops role will be working on
Chorus.ai
a Conversation Intelligence platform for Sales Teams that process and analyze a tremendously large set of sales calls to provide insights into how any salespeople from any organization can perform at the highest level and match the best sales performers in the industry. We generate insights and notifications to sales managers on how deals are going, risks, and the next steps necessary to close the deal. Chorus is an indispensable platform in a modern and data-driven sales team.
Staff in ZoomInfo Engineering are given autonomy and personal discretion in their work, and they get to see their work have a direct and tangible impact on the success of Engineering, and the company's broader goals. If the idea of operating within an international team, in a fast-paced work environment appeals to you, we want to hear from you.
A successful candidate will have a strong background in modern infrastructure, with a thorough understanding of industry best practices. They will have a high level of comfort participating in challenging technical discussions and advocating for best practices in a high-paced environment.
Summary of Essential Job Functions
Thorough, clear, concise documentation of new and existing standards, procedures, and automated workflows
Championing of best practices and standards around infrastructure configuration and management
Experience in creating internal products and managing their software development lifecycle
Deployment, configuration, and management of infrastructure via infrastructure as code
Working hands on with cloud infrastructure (AWS, Azure, and GCP)
Working hands on with container infrastructure (Docker, Kubernetes, ECS, EKS, GKE, GAE, etc.)
Configuration and management of Linux based tools and third-party cloud services
Continuous improvement of our infrastructure, ensuring that it is highly available and observable
Minimum Requirements
Solid foundation of experience managing Linux systems in virtual environments (6+ years)
Deploying and maintaining highly available infrastructure in one or more Cloud providers (5+ years, AWS or GCP preferred)
Infrastructure as code using Terraform (4+ years)
Creating, deploying, maintaining, and troubleshooting Docker images (4+ years)
Scoping, deploying, maintaining and troubleshooting Kubernetes clusters (4+ years)
Developing and maintaining an active codebase in Go, Python preferably (3+ years)
Experience with PaaS technologies (5+ years, EKS and GKE preferred)
Maintaining monitoring and observability tools (Datadog, Prometheus preferred)
Thorough understanding of network infrastructure and concepts (VPNs, routers and routing protocols, TCP/IP, IPv4 and v6, UDP, OSI layers, etc.)
Experience with load balancing and proxy technologies (Istio, Nginx, HAProxy, Apache, Cloud load balancers, etc.)
Debugging and troubleshooting complex problems in cloud-native infrastructure.
Slack native mentality.
Abilities Required
Demonstrated ability to learn new technologies quickly and independently
Strong technical, organizational and interpersonal skills
Strong written and verbal communication skills
Must be able to read, understand, and communicate complex problems and solutions in English over a textual medium (such as Slack)
About us:
ZoomInfo (NASDAQ: ZI) is the trusted go-to-market platform for businesses to find, acquire, and grow their customers. It delivers accurate, real-time data, insights, and technology to more than 35,000 companies worldwide. Businesses use ZoomInfo to increase efficiency, consolidate technology stacks, and align their sales and marketing teams — all in one platform.
ZoomInfo may use a software-based assessment as part of the recruitment process. More information about this tool, including the results of the most recent bias audit, is available here.
ZoomInfo is proud to be an Equal Opportunity employer. We are committed to equal employment opportunities for applicants and employees regardless of sex, race, age, color, national origin, sexual orientation, gender identity, marital status, disability status, religion, protected military or veteran status, medical condition, or any other characteristic or status protected by applicable law. At ZoomInfo, we also consider qualified candidates with criminal histories, consistent with legal requirements.