Technical Implementation Manager II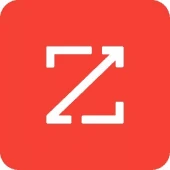 ZoomInfo
IT
Chennai, Tamil Nadu, India
Posted on Monday, May 8, 2023
At ZoomInfo we encourage creativity, value innovation, demand teamwork, expect accountability and cherish results. If you are collaborative, take initiative, and get stuff done we want to talk to you! We have high aspirations for the company and are looking for the right people to help fulfill the dream. We strive to continually improve every aspect of the company and use cutting-edge technologies and processes to delight our customers and rapidly increase revenues.
The Technical Implementation Manager is a key member of the Customer Integrations and Implementation team and has responsibility for assisting clients through the technical implementation of one or more of ZoomInfo's customer-facing solutions.
This is a high-visibility role within an exciting area of the business with a chance to gain domain expertise in all aspects of sales and marketing intelligence technologies and applications.
This is a night shift position supporting US customers.
The responsibilities of this opportunity include:
Work as a member of the ZoomInfo Integration Engineering and Implementation Team providing hands -on guidance and support to clients during the implementation of ZoomInfo product solutions within the client internals systems.
Maintain a clear understanding of application integrations within CRM/MAT environments particularly for Salesforce, Marketo, HubSpot, Eloqua, and Microsoft Dynamics, ZoomInfo platform and available solutions.
Engage in clear dialogue with clients to customize the ZoomInfo Integration implementation ensuring the solution aligns with client business needs.
Deploy strong troubleshooting skills to diagnose and resolve any technical issues with the integrations or solutions.
Identify, catalogue, and escalate any product defects and or insufficiencies to the ZoomInfo Product Development and Engineering teams for immediate remediation.
Train, coach, collaborate, and troubleshoot with others within the organization (namely Sales, Client Support, QA Engineering and product management departments).
Hold high-level technical discussions on topics like email protocols, OAuth setup, API, data transformations, CRM workflows and process creation with both internal and external stakeholders.
Assist creating technical "how-to" documents when necessary.
Perform a wide variety of professional tasks, which demand a high level of creativity and imagination, as well as a thorough knowledge of the applicable needs and expectations of
A successful candidate will have the following qualifications:
Technical CRM, Marketing Automation implementation, or Sales Acceleration platform experience; Certification and/or familiarity with Salesforce, Marketo, HubSpot, Eloqua and/or Microsoft Dynamics is a strong plus.
Customer service experience and skills; the ability to be accurate, empathetic, and helpful in communicating with clients.
Familiarity with HTML, Javascript, APIs, and coding fundamentals preferred.
High capacity to learn and understand technical infrastructure and troubleshooting processes.
Must be a problem solver. Ability to research, analyze and provide a solution to newly identified issues.
Team focused with strong collaboration and communication skills.
Emphasis on attention to detail and quality.
About us:
For over a decade, ZoomInfo has helped companies achieve their most important objective: profitable growth. Backed by the world's most comprehensive B2B database, our platform puts sales and marketing professionals in position to identify, connect, and engage with qualified prospects.
Our mission is to provide every company with a 360-degree view of their ideal customer, empowering each phase of their go-to-market strategy and driving their ability to hit their number.