Customer Solutions Analyst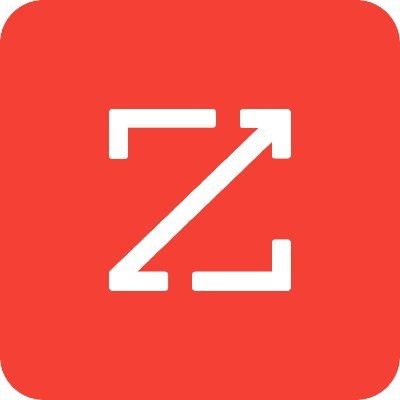 ZoomInfo
IT, Customer Service
Chennai, Tamil Nadu, India
Posted on Wednesday, April 19, 2023
Are you looking for an opportunity to challenge yourself?
At ZoomInfo our employees work hard to 'define new possibles', and they are driven by winning. ZoomInfo is a company that got to where it's at today on the backs of heroic efforts, over the years, by our employees and we are looking for more people to contribute to those efforts.
At our company you'll see that collaboration is second nature, and you'll be greeted by a team of incredibly smart, talented, and motivated individuals who will help you define your new best.
You'll be presented with opportunities to both personally and professionally develop as you build your career. We believe that our employees love to work and love to work here, and that you will like coming to work because of the sense of accomplishment you get from being a part of what we're building.
You are a fit for our team if you refuse to lose, you seek challenges, and you love to win. We welcome you to join our team of difference makers who are people working with a passion to win together.
Overview:
ZoomInfo is looking for an experienced, results-oriented Customer Solutions Analyst who excels in communication, presence, and confidence. This role is an integral part of our strategy to ensure every customer is successful. You will work with our customers to build relationships and drive value based on customer-defined goals, and will be responsible for delivering exceptional customer experiences through friendly, efficient, accurate service and quick resolution of customer incidents and inquiries.
Responsibilities:
Serve as the voice of the customer by ensuring customer feedback is clearly captured and conveyed internally to enable ongoing improvement of ZoomInfo products and services

Provide day-to-day support for our growing customer base, including both incident management and providing workflow recommendations to ensure customers can get the most out of our platform

Effectively triage and manage escalations to engineering teams for issues that can't be resolved by Solutions

Document best practices and other useful information to better enable our customers through our online support tools

Learn third-party products and their integrations to educate and guide customers on usage and product adoption

Identify renewal risks and up-sell opportunities, collaborate with internal teams to remediate issues, ensuring a high level of customer satisfaction enabling a successful renewal
Qualifications:
Bachelor's degree preferred and/or 2-3 years of equivalent work experience in SaaS organization

Proven ability to multi-task and successfully manage multiple priorities simultaneously

Must have a strong attention to detail and a self-directed problem solver

Ability to adapt and pivot in a fast paced, ever-changing environment

Excellent customer service skills and the ability to be empathetic, accurate, compassionate, responsive, resourceful, and conscientious

A strong sense of urgency

Ability to empower end-users to support themselves using our online training resources

Excellent organizational, written and oral communication skills – You must be able to convey technical jargon in a wide-array of syntax from beginner level users to developers

Ability to evaluate, troubleshoot, and follow-up on customer issues as well as replicate and document for further escalation

Highly organized and able to manage multiple projects and priorities

A desire and aptitude to learn

A positive attitude
About us:
For over a decade, ZoomInfo has helped companies achieve their most important objective: profitable growth. Backed by the world's most comprehensive B2B database, our platform puts sales and marketing professionals in position to identify, connect, and engage with qualified prospects.
Our mission is to provide every company with a 360-degree view of their ideal customer, empowering each phase of their go-to-market strategy and driving their ability to hit their number.