Product Owner - SAP Thomson Reuters ONESOURCE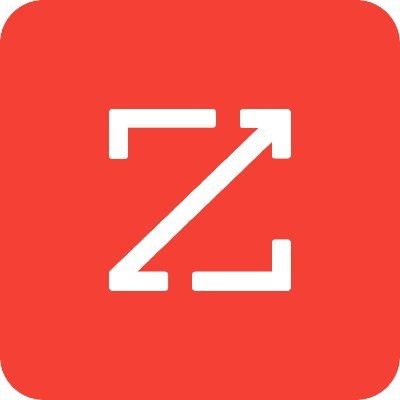 ZoomInfo
Product
Chennai, Tamil Nadu, India
Posted on Thursday, March 30, 2023
At ZoomInfo we encourage creativity, value innovation, demand teamwork, expect accountability and cherish results. If you are a take charge, take initiative, get stuff done individual we want to talk to you! We have high aspirations for the company and are looking for the right people to help fulfill the dream. We strive to continually improve every aspect of the company and use cutting edge technologies and processes to delight our customers and rapidly increase revenues.
Product Owner - Thomson Reuters ONESOURCE - Finance Technology(India)
Role Description
As a Product Owner for ONESOURCE, you will work with a broad set of Business and IT stakeholders with focus on the TAX ( Input & Output) to understand business needs and coordinate the process and system capabilities required to support those business needs.

You will be responsible for solution design and serve as a functional and thought leader for the SAP platform in the SaaS & Subscription domain.

You will play a key role in ZoomInfo's SAP ERP transformation, including design,fit-gap and integrations.

You will collaborate with Finance, Order Management, Products and Pricing cross-functional teams and lead the development efforts to create system solutions based on a deep understanding of business requirements.

You will also work with a dynamic, global hybrid team of product owners and engineers responsible for rapidly evolving the systems and processes supporting our Finance and Accounting functions
Responsibilities Include
Working with external partners to define overall program requirements within the product scope, budget, and timelines

Documents capability level requirements working with internal stakeholders and their priorities

Resolve, document and articulate solution feasibility for short-term and long term

Build Business process model design - As-Is vs To-Be process design for capabilities and offers

Align with business architecture, business rules, policies, key business decisions, cross-program dependencies, and high level solution designs

Lead the product backlog (i.e., prioritized list of user stories)

Lead requirement gathering sessions with business team members in Tax domain

Design & build products/solutions in SAP S4 HANA FInance

Support testing strategy and plan, test scenarios

Ensure successful delivery of Program's business outcome (including specific metrics) with support from project partners

Implement and manage scope changes and interventions to ensure project goals are achieved
Requirements
Bachelor's or Master's degree in Computer Science, Software Engineering, Business administration or in a related field

Have Knowledge & understanding in implementing tax technology solutions

(e.g., CorpTax, ONESOURCE, Sabrix, Vertex)
8 +

years of experience in architecting and designing solutions using SAP Platform in PTP, RTR & Tax domain

Hands-on implementation experience in SAP Configuration

Solution Design experience in Tax calculation

Experience defining the architecture landscape, business capability mapping, identifying gaps between current and future states, and delivering a comprehensive solution that will help achieve the business outcomes

Experience managing vendor relationships and ability to partner with them to conduct business and technical discovery

Experience working and presenting proposals to executives in a clear and compelling way

You have strong business process analysis, business modeling, process definition, data analysis and problem solving skills as well as can learn about newer business processes in a short period of time.

You are an effective communicator, can draft operational documentations and drive reviews and presentations in front of senior leaders.
Preferred Qualifications
SAP Certifications

Experience in High Tech Industry & SaaS Transformation initiatives

PMP / MBA
About us:
For over a decade, ZoomInfo has helped companies achieve their most important objective: profitable growth. Backed by the world's most comprehensive B2B database, our platform puts sales and marketing professionals in position to identify, connect, and engage with qualified prospects.
Our mission is to provide every company with a 360-degree view of their ideal customer, empowering each phase of their go-to-market strategy and driving their ability to hit their number.