Senior Product Manager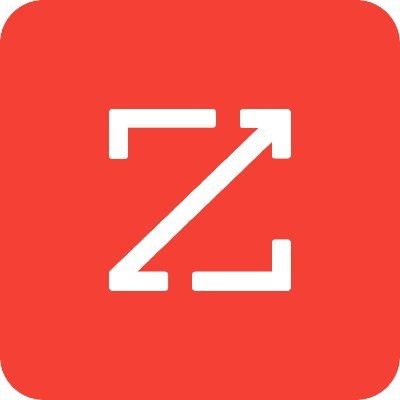 ZoomInfo
Product
Tel Aviv District, Israel
Posted on Monday, February 6, 2023
At ZoomInfo we encourage creativity, value innovation, demand teamwork, expect accountability and cherish results. If you are a take charge, take initiative, get stuff done individual we want to talk to you! We have high aspirations for the company and are looking for the right people to help fulfill the dream. We strive to continually improve every aspect of the company and use cutting edge technologies and processes to delight our customers and rapidly increase revenues.
As a Senior Product Manager, you will own and lead Chorus's Revenue Intelligence offering which is part of Chorus a ZoomInfo's product portfolio. To lead the creation and implementation of a product strategy that aligns with the company's vision and goals while leading the market and delivering value to customers. As a Sr PM in Zoominfo, you will balance between creating a delightful customer experience, ensuring profitability, and simplifying workflows for different types of consumers (primarily AE, AM, CSM) from SMBs, MM and larger enterprises while maintaining a mentality of growth and retention.
Responsibilities:
Develop and maintain a product backlog for revenue intelligence that aligns with the company's overall vision and goals.

Identify and prioritize market and customer needs to inform the product roadmap.

Lead the development of new products and features from concept to launch, with a focus on meeting customer needs and delivering value to the market.

Use data and analytics to inform product decisions and measure the success of the product.

Effectively communicate and collaborate with cross-functional teams to ensure product alignment and success.

Stay current on industry trends and developments, and continuously gather feedback and make improvements to the product.
Requirements:
At least 5 years of experience in Product Management.

Proven experience in turning complex technology and big data to a delightful experience for costumers.
Extensive knowledge in Sales and GTM teams WorkFlows and SalesFlows - working closely with Sales teams Inbound and Outbound

Real experience working in Enterprise B2B2C companies.

Familiarity with CRM softwares, CRM Integrations and Application Programming Interface.

Understanding of UX design principles and experience working with customers and UI/UX Designers as part of a design process.

Solid understanding of software development process, including familiarity with Agile framework.

Ability to coordinate cross-functional initiatives with effective prioritization and scoping.

Excellent communicator with ability to set a clear vision and achieve alignment across technical and non-technical stakeholders.

A keen eye for detail + hands-on approach: ability and eagerness to dive into the details to uncover risks and opportunities.
About us:
For over a decade, ZoomInfo has helped companies achieve their most important objective: profitable growth. Backed by the world's most comprehensive B2B database, our platform puts sales and marketing professionals in position to identify, connect, and engage with qualified prospects.
Our mission is to provide every company with a 360-degree view of their ideal customer, empowering each phase of their go-to-market strategy and driving their ability to hit their number.