Vice President, Product Management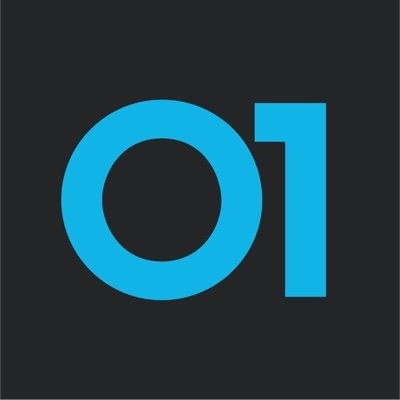 Veracode
Product
Burlington, MA, USA
Posted on Thursday, August 17, 2023
Vice President, Product Management
Looking for an innovative, high-growth company in one of the hottest segments of the security market? Look no further than Veracode!
Veracode is recognized as a premier provider of SaaS-based software security solutions, transforming the way companies secure applications in today's software driven world. We provide our customers with a solid foundation on which to build security into their modern agile development processes. Learn more about us at www.veracode.com!
Veracode is seeking a Vice President of Product Management who will lead our Static Analysis, Integrations and Ecosystems and Developer Education product management efforts and develop and drive our overall product strategy across all Veracode product lines. Reporting to the Chief Product Officer, the person will be the strategic driver of evolving Veracode products portfolio to meet market needs and ensure a best-in-class product offering driving business success.
Role Overview
What you will be responsible for:
Work with the Chief Product Officer and other Product leaders to drive transformation of Veracode products to meet market needs.
Lead the product management team to ensure a customer centric approach to translating market needs into product strategy.
Own and communicate the overall product strategy and road map process for the company and inspire Veracoders on the short- and long-term vision, frequently communicating progress and changes.
Collaborate with engineering leadership to support change, drive accountability, and ensure alignment and delivery of our product features and capabilities.
Drive cross-functional alignment between product management, engineering, marketing, and other relevant teams on the strategic product vision and roadmap.
Responsible for driving certain aspects of M&A activities, assessing companies, organizations, and technologies.
Ensure a disciplined, data-driven operation through establishing robust processes, frameworks, and metrics to drive accountability and ensure that product management initiatives are executed efficiently.
Ensure industry, technology, and market trends, as well as the evolving needs of the customer- are reflected in product roadmaps.
Translate strategy into deliverables that can be measured and managed.
Represent Veracode in industry groups and events to create internal and external awareness of functional solutions.
Guide, coach, and mentor a team of product managers ensuring a best in-class product management organization.
Support organizational capacity through talent acquisition, budget/compensation planning, skills development, and acquisition of required tools and technologies.
Preferred skills and experience:
12+ years experience in managing in a cloud native technology environment, preferably in business-to-business companies. Desired experience in development of tools for developers that fit into the DevSecOps software development lifecycle.
Strong leadership capability.
Knowledge of the field's concepts, practices, and procedures.
Demonstrate a growth mind-set, seeks and provides feedback often.
Strong ability to motivate others.
Excellent coaching and mentoring skills.
Collaborative approach with ability to align cross functional teams.
Comfortable with constructive conflict.
Strong verbal and written communication skills; ability to clearly communicate and align others toward a common goal.
Strong operational mindset.
Active listening and respect for other's opinions and ideas; invite dissent.
Demonstrated ability to support self-organizing teams.
Willingness to take calculated risks.
Ability to make decisions under pressure, and to own the outcome.
Proficient in Agile methodologies and Agile best practices.
What we offer you
Outstanding Medical, Dental, and Vision Coverage to meet all your healthcare needs.
Wellness benefits to help you focus on what's most important.
"Take What You Need" time off policy.
Extensive development and training offerings to help you grow your career at Veracode.
Generous 401k match to help save for your future.
Amazing community of professionals who take pride in what we do every day.
Employment opportunities are available to all applicants without regard to race, religion, color, national origin, gender, sexual orientation, age, marital status, veteran status, or disability status.