Enterprise Business Development Rep
Repsly
Sales & Business Development
Posted on Thursday, November 9, 2023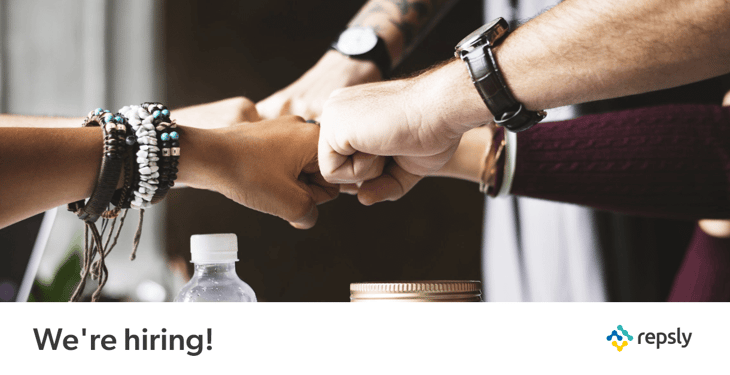 Enterprise Business Development Representative
Department: Sales
Reports To: Director of Sales
Location: Boston, MA — Hybrid


Position Overview
Repsly is the best-in-class global SaaS vendor for retail execution. Repsly is used by over 800 CPG and Retail Service companies around the world, built to help field teams achieve top-notch execution in retail sale, merchandising and promotion plans. Repsly's flexible mobile app and back office solution is used by some of those most exciting and innovative brands and retail service organizations across the world, including Kraft-Heinz, Dyson, Keurig Dr. Pepper, Fenty Beauty, Nutrabolt, Anheuser-Busch, Core-Mark and Crossmark, to name a few.
The role of the Enterprise BDR is a pivotal role for our Sales team. You will be the face and voice of Repsly to our Enterprise target accounts - their first impression, which will drive important outcomes in building our pipeline. We're seeking an experienced BDR or sales rep candidate who has the gift of gab; who has a very high motor and will put in the extra efforts to connect the dots, and make strong in-roads; who by nature, never gives up. This person will represent Repsly in gaining crucial traction into key target accounts. They will partner with our Strategic Enterprise Sales Lead, who brings 20+ years of selling experience, and will be a passionate partner in making this new addition to our team a success.
As a BDR, you will be joining a small but very effective and strong sales team, and will be given many opportunities to learn from your peers, your leadership, and executives; you will be expected to collaborate, ideate, and bring creative solutions to your plans in partnership with your team. You will be supported across the team as you embark on this exciting journey!
Daily Responsibilities
Coordinating with sales leader and marketing to help prepare and launch sales campaign initiatives at your target accounts.
Qualifying and producing quality leads, and meetings inside key accounts for assigned Account Executive
Interacting by phone and email with key personnel up to, and including, C-Level executives.
Assessing your target company needs & pains, and tailoring communications to fit the case and invite response.
Acquiring and maintaining knowledge of the capabilities of Repsly and the value it creates for our customers; strong familiarity of our key customers, their use cases, and successes; you will leverage this daily in your talk tracks.
Key Qualifications & Requirements
2+ years of outbound Enterprise SaaS prospecting experience OR 3+ years in CPG field sales experience.
A desire to catapult your career into a software sales role.
Autonomous in nature; you aren't afraid to push an initiative forward yourself.
Excellent attention to detail, and strong professionalism.
Desire to win; this role is key in gaining traction into key Enterprise accounts. This will take passion, energy, and the ability to navigate adversity and barriers.
Proven track record of achieving or over-achieving key BDR KPIs in prior role.
Ability to influence others, and create a sense of urgency for your cause.
Previous experience with HubSpot, LinkedIn Sales Navigator, ZoomInfo, and cold call prospecting while not a requirement, will give you an advantage.
You are required to be in the Boston office with your team twice/week.
1+ year experience with Account based selling.
Charismatic, energetic, motivated and driven.
Hard working individual with a consistent track record of being a top producer in an outbound role.
Strong analytical and problem-solving abilities.
Able to thrive in a fast-paced, multi-task-oriented environment.
Take on new opportunities and any roadblocks with a sense of urgency, high energy, and enthusiasm .
Repsly Benefits
Repsly's benefits package for US-based employees includes the following:
Healthcare insurance with 80% company-paid premiums (employee and dependents); Dental insurance; Vision care insurance.
Flexible Spending Account (FSA) for healthcare and dependent care.
Paid time-off.
11 company holidays.
Life insurance at 1x salary.
401(k) with company match.
Commuter benefits for pre-tax mass transit or parking.
What we offer at Repsly to our teammates
Continuous education and professional development.
Flexible working locations: work remote with a few days a month in the office.
Company events and team buildings experiences.
Informal social events and sports groups.
A culture that is not afraid to try, fail and learn from mistakes.
To apply, please send an email with a cover letter and resume to: careers@repsly.com.
Repsly is an Equal Employment Opportunity Employer. All qualified applicants will receive consideration for employment without regard to race, color, religion, sex, national origin, sexual orientation, gender identity, disability and protected veterans status or any other characteristic protected by law.