Growth Marketing Manager
Repsly
Marketing & Communications, Sales & Business Development
Posted on Tuesday, October 31, 2023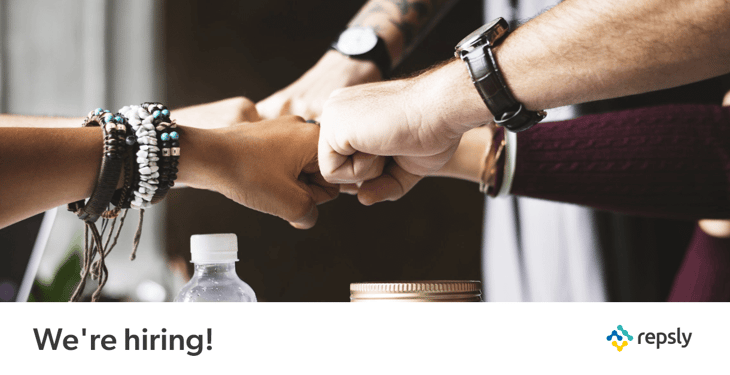 Growth Marketing Manager

Department: Marketing
Reports To: Senior Director of Marketing, Luciana Lord
Location: Boston


About Repsly
Repsly is a retail execution platform that enables field sales, marketing, and merchandising teams to be more effective with their time, and empowers field managers to take control of their brand and team performance.
We are SaaS-y. Our cloud and mobile solutions are focused on simplicity, enabling over 1,000 customers in 80 countries around the world. We are also a global company with headquarters in Boston, USA & Zagreb, Croatia and partners world-wide.
We are rapidly growing and company-culture is very important to us. We pride ourselves on being customer-centric, collaborative, agile, energetic, data-driven, and hard-working.
If you are looking for an opportunity to combine your brain, passion, positive energy and confidence to play a meaningful part in the growth story of a successful software company, then Repsly is a great fit for you.

The Role
We are seeking a skilled Growth Marketing Manager to join our Repsly Marketing team as a creative, energetic, curious and thoughtful contributor to the planning and execution of our marketing initiatives.
By leveraging your expertise and creativity, you will actively contribute to achieving our business objectives through the development and implementation of impactful marketing campaigns across various marketing and sales channels. You are a skilled marketing project manager, with a strong attention to detail. You are able to drive projects and campaigns - knowing when to bring in stakeholders and communicate important updates and milestones.
You are well versed in HubSpot and comfortable with campaign development and execution. Typical projects include meeting with our sales team regularly to gather insights to help tell powerful stories, launch campaigns, and working on our paid media and ABM programs to support pipeline growth. You are comfortable creating and interpreting spreadsheets and interpreting key metrics such as ROI and KPIs. A smaller part of the role includes working with content creators to post and promote blogs on our website, email, and social channels,
Join us and make a significant impact on our company's success in reaching our target audience and driving business growth.
Responsibilities
Participate in brainstorming, planning and owning executing marketing campaigns.
Manage daily administrative tasks to ensure the Marketing department runs smoothly.
Assist with organizing promotional events.
Coordinate with the Marketing Design and Content teams to create advertising material (e.g. ads and emails).
Create reports on marketing and sales metrics, like conversion rates.
Keep organized records of marketing metrics and results of past campaigns.
Prepare regular sales forecasting reports.
Monitor competitors' marketing activities.
Requirements and skills
3-5 years proven work experience as a Marketing Associate, Senior Marketing Associate or similar role.
1-2 years in a B2B SaaS or Tech Company required.
1-2 years min in demand gen or ABM Role required.
Knowledge of marketing digital tools and techniques (ideal candidate is proficient in HubSpot).
Experience with SEO/SEM campaigns.
Experience designing campaigns and content for social media and marketing channels, specifically LinkedIn and Email.
Solid computer skills, including MS Excel/Sheets, web analytics and Google Adwords.
Excellent communication and presentation skills.
Strong project management skills with a goal-oriented attitude.
Degree in Marketing or relevant field.

Our marketing team's mission is to drive business growth and promote brand awareness through strategic and creative marketing campaigns. We believe that successful marketing is built on a deep understanding of our customers' needs and desires. Our team is dedicated to conducting thorough market research and identifying trends to ensure that our messaging resonates with our target audience.
We strive to develop a strong brand identity and position our company as a leader in our industry. We want to be on everyone's shortlist. Our team is committed to crafting compelling content, designing eye-catching visuals, and leveraging digital and traditional channels to reach and engage our customers. We believe in building meaningful relationships with our customers and delivering exceptional customer experiences.
Our marketing team is driven by a passion for innovation, collaboration, and continuous improvement. We are dedicated to staying ahead of the curve and always exploring new ways to connect with our customers and drive business growth.
To apply, send an e-mail with a cover letter and resume to: careers@repsly.com.
Repsly is an Equal Employment Opportunity Employer. All qualified applicants will receive consideration for employment without regard to race, color, religion, sex, national origin, sexual orientation, gender identity, disability and protected veterans status or any other characteristic protected by law.