Mid Market Customer Success Manager
Repsly
Customer Service, Sales & Business Development
Location unavailable
Posted on Monday, June 13, 2022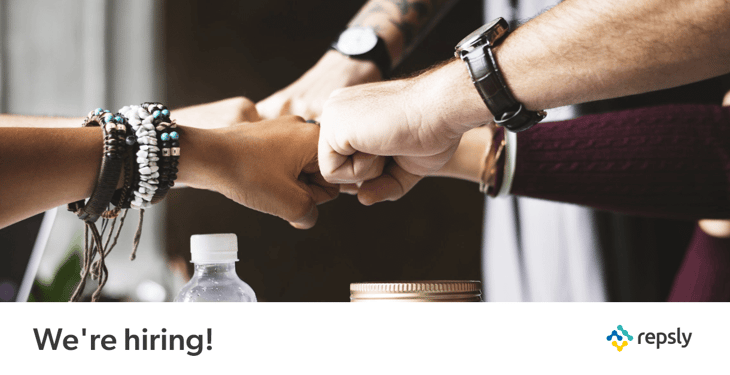 Mid Market Customer Success Manager
Department: Customer Success
Reports To: Deirdre Stenson - Director of Customer Success
Location: Flexible

Position Overview
As a member of the Repsly Customer Success organization, your mission is to help our customers achieve their business goals, advocate for them, and grow customer love for Repsly by driving long term value with Repsly. You will own the customer relationship and engagement journey post sale; including, adoption, expansion, and renewal for your segment of Mid-Market Customers.
Our team believes strongly in a culture of continuous improvement. On a bi-weekly basis, all teammates will suggest and carry out incremental improvements to our team's programs, process, and procedures. You will also be responsible for adding value to one area of the business, outside of your daily activities.
Success in this role is measured by:
Driving strong customer retention as measured by annual and quarterly gross and net retention targets.
Creating strong value-add & scalable engagements at every stage of the customer engagement journey, as measured by adherence to our engagement frameworks and monthly and quarterly engagement coverage targets.
Identifying and managing (nurturing & forecasting) upsell, cross-sell, & expansion opportunities as measured by specific upsell and expansion targets set each quarter.
Successful contribution to the continuous improvement of our Customer Success Management programs, process, and capabilities as measured by successful outcomes in continuous improvement side-project identified during developmental goal setting sessions.
Responsibilities
20% Map business requirements to functional capabilities. Understand their stated business goals and proactively consult opportunities for improvement.
15% Identify and build advocacy with key customer stake-holders: executive sponsor, power-user(s), & business stake-holders to drive long term retention.
10% Execute at-scale customer programs such as Repsly U, & Thursday Training.
10% Build and execute on data-driven adoption, expansion & renewal playbooks.
10% Analyze data to proactively identify opportunities for customer growth & expansion.
10% Analyze data to identify at-risk customers and create meaningful engagement.
10% Continuous Improvement Project - one personal area of focus, outside of the daily responsibilities that will improve the overall business performance of Repsly.
5% Manage & accurately forecast customer expansion sales pipeline & renewal process.
5% Manage customer escalations.
5% Report out on program execution. And other duties and responsibilities as assigned or needed.
Requirements and Experience
Job/Task Related Qualifications:
2+ years of account management or customer success experience.
Excellent communication skills both written and oral. Excellent at asking questions & actively listening. Always friendly, clear, & concise. Comfortable with difficult conversations.
A sincere care for the success of our customers.
Experience managing customers through a sales pipeline.
Passion for the use of technology & data to drive innovation in the CPG industry.
Expert in translating customer business requirements & workflows to Repsly product capabilities.
Familiarity with SaaS, Agile, and/ or Scrum.
Ambition to grow professionally as part of a collaborative and committed team.

Additional Information
The Mid Market Customer Success Manager is responsible for delivering business value that will help their customers achieve their business goals and Repsly achieve their revenue goals. This position is customer facing and must work collaboratively with all Repsly departments to help to drive the business forward

What managerial or leadership responsibilities does this position have? (Even if the position is not a team lead.)
Management of the Customer Journey for their assigned segment of customers.
Management of upsell, cross-sell, and expansion opportunities including forecast.
Management of their assigned customers' renewal cycle and agreement.
Core-values leadership: demonstrate Repsly core values in all situations, actively contributes to team discussions, and provides input and ideas wherever appropriate.
Lead by example and provide mentorship for junior teammates.


What decisions is this person responsible for?
The Mid Market CSM will set the strategy & roll out plan for each of their customer's implementation. They will decide how the customer gets trained on Repsly and what the initial workflows should be.
The Mid Market CSM will set the strategy for how we will grow customer love, retention, and growth in each of their accounts at each stage of the customer's journey. They will decide how we will add value at every engagement point and will choose specific initiatives to focus on in alignment with the customer's business goals and account health.
Workflows & use cases inside the customer account - the Customer Success Manager will be the primary business partner and their advocate on best practices.

What teams does this person regularly collaborate/interact/work with?
Collaborate with the Repsly Customer Data Analyst & Integration Engineer to deliver customer value.
Collaborate with the Repsly Product Management team to advocate for customer needs & workflows including feedback of RFEs, design feedback, & helping manage beta customers.
Collaborate with the Repsly Marketing team to promote customer news, case studies & highlights. Ensure alignment with Repsly GTM messaging.
Collaborate with the Repsly Finance team to ensure contracts (renewals & upsells) are in alignment (approved) with all Repsly standards and accounting practices.
Spread knowledge of the CPG industry & customer achievements among the entire Repsly team including sharing of NPS feedback.

To apply, send an e-mail with a cover letter and resume to: careers@repsly.com.
Repsly is an Equal Employment Opportunity Employer. All qualified applicants will receive consideration for employment without regard to race, color, religion, sex, national origin, sexual orientation, gender identity, disability and protected veterans status or any other characteristic protected by law.