Head of Procurement Innovation and Data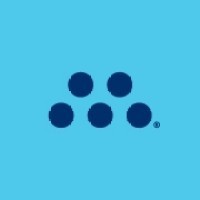 MassMutual
Operations
Boston, MA, USA
Posted on Tuesday, November 14, 2023
Head of Procurement Innovation and Data
Boston, Massachusetts
Finance & Accounting
Job ID R14643
Head of Procurement Innovation and Data
Boston/Springfield, Full-Time
Procurement

Do you want to be part of a team that encourages your growth, supports your ambitions and makes it a priority for you to reach your goals? Is helping people part of who you are? At MassMutual, we help millions of people find financial freedom, offer financial protection and plan for the future. We do this by building trust with our customers by being knowledgeable problem solvers and prioritize their needs above all else. We Live Mutual.
If this sounds like a fit, we're looking to hire a Head of Procurement Innovation and Data to join our team.
Why we need you.
On the MassMutual Procurement team, we have a goal to enable MassMutual's mission and vision by providing the right supplier solution at the right time. Our mission is to streamline the procurement process, align supplier partners to meet business needs and continuously increase the value provided to our policyholders. We have embarked on an extensive maturity of our procurement operating model with a focus on standardization, implementing industry best practices and reducing supplier spend.
As the Head of Innovation and Data, we need your experience and leadership to partner closely with teams in the MassMutual's Procurement Organization and cross-functional stakeholders to define and implement streamlined procurement processes and build the team to execute. The Head of Innovation and Data is responsible for the technology vision, data analytics and future innovation for MassMutual's procurement teams. These include supplier management metrics, and customer service metrics (internal and external) to gauge how well they are driving value for the company and satisfying the needs of their internal customers.
In this role, as well as all roles within MassMutual, you will demonstrate accountability, agility, a dedication to be inclusive, a strong business acumen, and will show courage, even in the most difficult situations. We also highly value strong communication skills, a passion for learning, leadership traits, resilience and self-awareness.
What success looks like.
General:

Operate as the Business Product Owner for the procurement technology ecosystem, including third party risk management
Lead technology and data analytics procurement functions of the company to ensure that the organization can reduce expenses while providing stakeholders with the best possible product costs and agreements
Build and lead a team of experienced business technology administrators and procurement data analysts.
Creatively develop methods and ideas to make the procurement process more efficient and effective

Procurement Innovation

Own platform decisions in collaboration with the procurement leadership team
Work closely with your teammates in procurement; these individuals have accountability for category management, stakeholder relationships, strategy and operational efficiency
Continued development of the organization - including taking on a leading role in the current transformation, people development, talent acquisition, driving transaction efficiency and improving service
Identify areas for continuous improvement across the Procurement Operating Model
Data Analytics

Leverage experience to continuously improve the operational and organizational metrics used across procurement
Partner across technology teams to ensure a consistent procurement data model exists in various systems and is available for reporting
Identify trends and opportunities for the sourcing teams through analytics
Internal Stakeholder Management

Work with the organization's management to ensure the company's goals are being met, including active collaboration with the Head of Procurement
Partner with our enterprise technology organization to establish clear roles and responsibilities along with execute on our strategic priorities
Operate as the escalation point for your team

Other

Lead all process enablement activities, training, and delivery of continuous improvement practices as may be required to facilitate problem resolution
Collaborate with cross-functional teams to track and analyze financial data and operational data/metrics
Plan, allocate and manage financial budget by anticipating expenditures, accurately forecasting resource needs/costs and properly accounting for expenses to meet requirements and achieve fiscal responsibility
The skills that make you a great fit.
Required Experience:
10+ years of demonstrated Supply Chain, Procurement, Vendor Management and Risk Management experience with a focus on technologies and innovation or equivalent combination of Procurement and consulting experience
Experience leading industry best practice procurement teams
Experience implementing significant improvements or establishing procurement industry best practices across functional areas
Strong background in procurement technologies that support the Source to Pay process and third party risk management technologies
Leadership and governance of procurement analytics and data teams
Preferred Experience:
Strong background in all modules of Ariba in support of the Source to Pay process
Previous experience in a mutual company or similar financial services / insurance industry
Leadership and management of mixed staffing models with remote and third-party team members as key contributors to the team's success
Education:
Bachelor's degree preferred
MBA, JD or advanced degree in procurement related field preferred
APICS CPIM/CSCP Certification or certification in progress preferred
Required Attributes:
Team player across executive levels who effectively collaborates with business units and functional partners (i.e., IT, finance, HR, legal)
Excellent communication skills and listening skills enabling stakeholders to understand and align with our procurement best practices
In-depth knowledge of strategic sourcing and procurement principles and industry best practices
Strong influencing skills to encourage leaders from across MassMutual towards positive negotiation and contracting results
Courage to influence across the organization for compliance with standards and escalate noncompliance when needed
Knowledgeable about procurement value stream industry best practices and proven track record implementing best practices across an enterprise
Strong people leader with the ability to create an environment where teams are inspired, encouraged and motivated
#LI-MC1
Why Join Us.
We've been around since 1851. During our history, we've learned a few things about making sure our customers our top priority. In order to meet and exceed their expectations, we must have the best people providing the best thinking, products and services. To accomplish this, we celebrate an inclusive, vibrant and diverse culture that encourages growth, openness and opportunities for everyone. A career with MassMutual means you will be part of a strong, stable and ethical business with industry leading pay and benefits. And your voice will always be heard.
Does this sound like a great fit? Apply today!
MassMutual is an Equal Employment Opportunity employer Minority/Female/Sexual Orientation/Gender Identity/Individual with Disability/Protected Veteran. We welcome all persons to apply. Note: Veterans are welcome to apply, regardless of their discharge status.
MassMutual is an Equal Employment Opportunity employer Minority/Female/Sexual Orientation/Gender Identity/Individual with Disability/Protected Veteran. We welcome all persons to apply. Note: Veterans are welcome to apply, regardless of their discharge status.
If you need an accommodation to complete the application process, please contact us and share the specifics of the assistance you need.
Salary Range: $152,100.00-$199,600.00
Apply