Leadership Development Program - Insurance Operations Track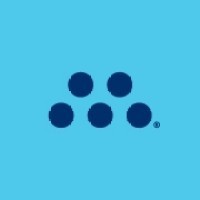 MassMutual
Operations
Springfield, MA, USA
Posted on Tuesday, November 14, 2023
Leadership Development Program - Insurance Operations Track
Springfield, Massachusetts
General
Job ID R14607
Leadership Development Program
The Opportunity
The Leadership Development Program objective is to recruit and develop future Operations leaders. The program prepares associates for roles as people and project managers. As a participant in our Insurance Operations Leadership Development Program at MassMutual, you will help solve real business problems while developing both the professional and leadership skills needed to build a successful career in a diverse and successful Fortune 200 company. As a participant, you will be able to demonstrate your ability to adapt and thrive in complex, uncertain and changing situations while highlighting your intellectual curiosity as a continuous learner. You'll be able to earn confidence and trust through ownership, commitment, and follow-through in achieving results in your projects, while building a deeper understanding of how a business operates, specifically with a continuous improvement mindset. You'll bring your ability to manage priorities effectively and adapt quickly to achieve goals.
The Program
We seek associates who are early in their career (see Required Qualifications) with demonstrated leadership ability and a desire to develop into roles leading people or projects as a long-term career interest. The program consists of four, one-year assignment rotations. As a participant in this program, for each rotation, you will be assigned to a specific department within Insurance Operations which gives you diverse work experiences, develops your business acumen, and strengthens your leadership potential. You will also benefit from the following highlights of the program:
Meaningful Projects:

Apply your knowledge and skills by taking part in high profile projects in a respected and highly rated company. Take part in our collaborative work environment focusing on process improvements that help us better serve our customers, including both external and internal customers.

Personalized Coaching:

Receive career and leadership coaching specific to you and your development needs from our program leaders.

Mentors:

Be paired with professionals at MassMutual to learn about the business throughout several departments while utilizing your mentors as a sounding board to share and shape your ideas.

Networking Opportunities

: Engage with the greater MassMutual community by being involved in networking activities and by also getting involved with our Business Resource Groups that you might feel an affinity with.

Corporate Learning & Development Programs

: Participate in internal programs that allow you to develop competencies in areas such as presenting with impact, working in a diverse workplace, building your personal brand, etc.

Volunteer Opportunities:

MassMutual invests more than $20 million annually in organizations across the country to support communities and broaden their economic opportunity. Join colleagues within MassMutual and make a positive impact in the community!

Community:

You will have the opportunity to work with talented early career professionals across several departments in a highly collaborative environment.
Past work area rotations have included:
Annuity Insurance Operations

:

Track and analyze data related to problem solving activities, work on the development of a remote employee engagement strategy, assist in mapping and documentation of key processes. Work with the Annuity VOC Feedback Owner to gather and understand monthly data, conduct trending/analysis and problem solving. Co-lead Annuity Forms project focused on identifying opportunities for redesign as part of ease of doing business.

Claims:

Develop scope, role definition and plans, analyze, design and develop business solutions, coordinate and facilitate working sessions

Client Services

: Participate in vendor negotiations, enhance our late payment notification process – research, define & present standard for readiness activities associated with initiative deployment.

Data Management & Controls

:

Support execution of various fraud prevention

projects/initiatives,

produce reports/analysis based on key customer questions, conduct testing/analysis of various data sources.

Digital Operations:

Support Digital Operations & ETX Data Science in the integration of MMD, Coverpath and Core (MMFA & MMSD) data into appropriate models, reports & data. Rollout, communication, training & adoption of reporting suite and tools.

People Management:

Opportunities may include leading a team of associates focused on servicing customers through the processing of Annuity financial and non-financial transactions; leading a front-line operational support team that provides guidance, procedural advice, and customer support related to the Life & Annuity claim adjudication process; leading a front-line service center team that services MassMutual's life insurance policyholders and agents.

Project Management:

Provide project management oversight to BI Analytics and/or Service Delivery teams to deliver business reporting solutions. Support analytics team in the set-up and execution of strategic projects, such as Demand & Capacity forecasting.
Work with Business Project Management Office for executing & supporting project & operational initiatives, i.e., Envision, Regulatory, MMFA 2.0, etc.
The Impact
As a participant in this program, your work will help our customers secure their future and protect the ones they love. You'll continue to experience our inclusive culture where we rely on one another and strive to deliver value for our employees, customers, and our future.
Required Qualifications
To be eligible for this program, there are only a few requirements:
You're early in your career and would like an opportunity to develop leadership skills and experience with the goal of becoming a leader in Insurance Operations.

We are looking for Operations associates who are currently in an entry, proficient, expert or core level role.

You see yourself as a future people or project manager

: If you feel you have what it takes to be a leader and that's where you want your career to take you, this program might be just what you're looking for.

You have been in your current role for at least 12 months

:
Candidates within 50 miles of our Springfield MassMutual office will be expected to work a hybrid schedule of 3 days a week in the office.
Preferred Qualifications
You've previously completed the 11-week Leadership Development Program internship at MassMutual. (This specific requirement applies to external applicants only; internal MassMutual associates do not need to have been an intern)

Cumulative GPA of 3.2 or higher (applies to above bullet)

Your performance must be in good standing

: We welcome applicants who are not currently on a verbal warning, written warning, or are within a probationary period.
HS diploma/GED; Bachelor's degree completed by time of start
Demonstrated leadership ability
A desire to build a career leading people or projects
Strong, creative problem solver
Works autonomously, self-starter
Intellectually curious and agile learner
Effective communication skills
Demonstration of MassMutual's Core Values: Act with Integrity, Focus on the Customer, Value People, Work Collaboratively, and Achieve

Results
MassMutual is an Equal Employment Opportunity employer Minority/Female/Sexual Orientation/Gender Identity/Individual with Disability/Protected Veteran. We welcome all persons to apply. Note: Veterans are welcome to apply, regardless of their discharge status.
If you need an accommodation to complete the application process, please contact us and share the specifics of the assistance you need.
Apply