Accounting Associate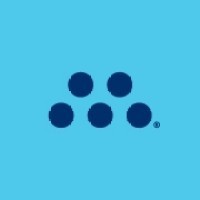 MassMutual
Accounting & Finance
Boston, MA, USA
Posted on Thursday, October 26, 2023
Accounting Associate
Boston, Massachusetts
Finance & Accounting
Job ID R14250
Accounting Associate, Corporate Finance
Reinsurance Controllership
Full-Time
Boston, MA or Springfield, MA
About the Corporate Controller Organization
The Controllers Organization is responsible for delivering on the foundation of credibility and control of the core financial information leveraged across Finance to communicate with leadership, key business partners and regulators on the enterprise's actual results, forecast implications and strategic decision making. This work considers legal entity structures, distribution channel, and product results as well as how these impact our capital optimization and operating liquidity.
We are a diverse group of professionals experienced in and responsible for accounting, financial reporting, tax, policy and controls, cash operations, corporate finance data and systems management as well as wealth management finance activities. We are seeking engaging professionals with strong communication skills and deep intellectual curiosity to ensure the timely and efficient reporting of results. We not only perform the required activities. We are looked to as business partners who add value by challenging existing operating practices strengthening controls and highlighting trends and insights.
The Opportunity
As an Accounting Associate in the Controllers Organization of Corporate Finance, you will join us as we continue our progress towards becoming the best-in-class financial stewards for MassMutual. We are forward-thinking and seek others who will leverage their curiosity and take initiative. Join us as a partner who will work collaboratively and with determination to leave the Company in a better place than you found it. You will thrive in a highly dynamic and agile accounting environment to collaborate across teams seeking solid execution and improvement of outcomes.
You will be a key contributor on the team that manages and executes reinsurance accounting and analysis, including oversight of financial reporting outcomes of MassMutual's reinsurance programs. As an Accounting Associate, you will continue to learn and develop as part of a diverse team of highly motivated professionals focused on proactively driving the development and execution of process improvement, meaningful analysis and control execution for reinsurance accounting activities.
The Team
The Reinsurance Controllership team is a high-profile team in the Controller's organization comprised of talented accounting professionals who possess diverse ranges of experiences and backgrounds. Overall responsibilities for our team include analysis of reinsurance programs on a USGAAP and Statutory basis, close activities, and general support of the reinsurance programs Our team strives to have high business acumen and is driven to provide timely, accurate and insightful financial information to our customers. We pride ourselves on working with agility and being a reliable source of information in the organization. We strive to continuously improve and achieve results by actively listening, seeking, understanding and creating solutions as a unified team. The team continues to grow due to Company's reinsurance growth and the growing number of projects and initiatives that we are part of.
The Impact
As an Accounting Associate, you will have impact through your contribution to oversight of the reinsurance accounting, analysis and reporting execution and controls for financial closes. You will also contribute to various initiative work focusing on increasing efficiency and adding value, while continuing to develop your project management skills, hone your skills in reinsurance and insurance product accounting and related financial impacts. Your responsibilities will include, but are not limited to the following:
Treaty set up –

Supports the development of comprehensive accounting models for Day 1 and Day 2 accounting. Support the completion of accounting conclusion memos. Ensures access to data to support ongoing reporting (to reinsurers) and accounting

Settlement files-

Creates settlement files leveraging data from the admin systems, ledger and data lake. Initiates cash settlement

Accounting –

Completes journal entries and verifies results in the ledger using information from the settlement file, and other teams within the Company/CFO. Contributes to the accurate, timely completion of accounting close cycles for complex reinsurance accounting by effectively planning, monitoring, and problem solving

Reporting –

Participates in the drafting of new transaction footnote disclosures, completes the disclosure checklist for reinsurance, and provides data/templates for financial statements and blue books

Analysis –

Completes comprehensive analysis on both USGAAP and statutory basis, including all related balances. Analyze trends and results, use strong business acumen and communication skills collaborating with peers and the other departments to draft and contribute to commentary which enables readers to quickly understand the financial results and key drivers
Effectively collaborates with Treasury, Investment Controllership, Insurance Controllership, Strategic Business Partner, Reporting and Corporate Actuarial teams and builds key relationships to become an expert in reinsurance accounting and related financial impacts
Supports the Financial reporting team in providing complete and accurate accounting information such as financial statements, footnote schedules, regulatory reports and other management reports
Efficiently captures, executes and documents controls for Reinsurance Controllership activities and makes recommendations to continuously improve the overall control environment
Contributes to the accounting policy research and implementation for new reinsurance transactions ensuring accuracy and compliance with accounting regulations
Assist in research and implementing new statutory and GAAP accounting guidance
Contribute to initiatives and continuous improvement activities that increase efficiency and add value

Play a key role in creating a collaborative and inclusive culture by working

closely with outsourced vendors and other areas within the Controllers Organization to build trust through increasing understanding of and respecting differences
Respond to auditor requests for source document information, including control execution documentation and support
The Minimum Qualifications
Bachelor's degree
2+ years' experience in public accounting or working in large, sophisticated corporate environment in accounting
The Ideal Qualifications
CPA or progress toward CPA
Knowledge of GAAP accounting
Experience in identifying internal control issues and remediation efforts
Experience in performing accounting, general ledger processing and close related matters
Experience in using accounting data and information to analyze and articulate the financial results
Experience working with accounting and ERP tools (SAP, Cadency, Power BI, Alteryx etc.)
Experience root cause problem solving
Intellectual curiosity to continue learning and adding breadth and depth to understanding
What to Expect as Part of MassMutual and the Team
Regular meetings with the Reinsurance Controllership Team
Focused one-on-one meetings with your manager
Access to mentorship opportunities
Networking opportunities including access to Asian, Hispanic/Latinx, African American, women, LGBTQ, veteran and disability-focused Business Resource Groups
Access to learning content on Degreed and other informational platforms
Your ethics and integrity will be valued by a company with a strong and stable ethical business with industry leading pay and benefits
#LI-BO1
MassMutual is an Equal Employment Opportunity employer Minority/Female/Sexual Orientation/Gender Identity/Individual with Disability/Protected Veteran. We welcome all persons to apply. Note: Veterans are welcome to apply, regardless of their discharge status.
If you need an accommodation to complete the application process, please contact us and share the specifics of the assistance you need.
Salary Range: $67,400.00-$88,400.00
Apply