Head of Financial Close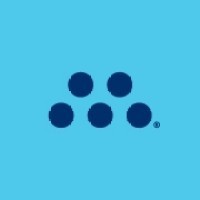 MassMutual
Accounting & Finance
Boston, MA, USA
Posted on Friday, September 22, 2023
Head of Financial Close
Boston, Massachusetts
Finance & Accounting
Job ID R14407
Background:
Year after year, MassMutual continues its long history of financial strength. Our goal is to generate competitive long-term results for policyowners while preserving our ability to withstand challenging economic conditions and volatility in the financial markets. MassMutual (consolidated) held $466 billion in assets under management as of year-end 2022, growing moderately versus 2021 despite challenging market conditions. MassMutual's strategy of positioning its insurance operations, asset management businesses and other investments to provide diversified sources of earnings and growth continues to serve the company well. For the year ending on December 31, 2022, MassMutual reported that total sales through its domestic insurance operations were $39.3 billion, up 26% from the prior year. This was led by steady demand for whole life insurance as well as record annuity sales, supported by our acquisition of MassMutual Ascend (rebranded from Great American Life Insurance Company) in 2021 – a leading provider of annuities. Benefitting from MassMutual's diversified investment strategy, whole life and annuity sales growth as well as our continued progress to reach more people with broader solutions and better experiences, revenue in 2022 increased to $34.3 billion, up approximately 13% from $30.5 billion the prior year.
THE OPPORTUNITY:
We are hiring for either our Boston, MA or Springfield, MA office locations in a Hybrid setting where you will be onsite 3 days per week.
About the Corporate Controller Organization:
The Controllers Organization is responsible for delivering on the foundation of credibility and control of the core financial information leveraged across Finance to communicate with leadership, key business partners and regulators on the enterprise's actual results, forecast implications and strategic decision making. This work considers legal entity structures, distribution channel, and product results as well as how these impact our capital optimization and operating liquidity.
We are a diverse group of professionals experienced in and responsible for accounting, financial reporting, tax, policy and controls, cash operations, corporate finance data and systems management as well as wealth management finance activities. We are seeking engaging professionals with strong communication skills and deep intellectual curiosity to ensure the timely and efficient reporting of results. We not only perform the required activities. We are looked to as business partners who add value by challenging existing operating practices strengthening controls and highlighting trends and insights.
Summary:
As a Head of Financial Close process, you will have impact through your oversight of the financial statement close process on a monthly and quarterly basis for a large complex Life Insurance organization with a number of subsidiaries on two bases of accounting: US GAAP and Statutory. You will be responsible for producing communication to management with insightful commentary on the quality of results as those emerge throughout the close providing first glance into those and enabling strategic decision-making process. You will also have the ability to lead various initiatives related work focusing on increasing efficiency and adding value, while continuing to develop your project management skills.
Overall responsibility for administration and oversight of the financial statements close process for MassMutual; including executing on related controls. You will demonstrate accountability, agility, a dedication to be inclusive, strong business acumen, and will show courage, even in the most difficult situations. Effective communication skills will be key to successful relationship-building and articulating the reasoning and bases for your recommendations and conclusions. You will demonstrate an inquisitive approach, asking probing questions to identify issues with specificity.
What success looks like.
Manage tasks related to corporate financial statement close process including:

Facilitating and administering the corporate close process, while maintaining effective controls
Owning daily corporate close meetings and understand process interdependencies
Assuming responsibility for late journal entry tracking process, including evaluating financial statements impact of those entries.
Conducting corporate close debrief meetings subsequent to each cycle to identify opportunities for process optimizations/ improvements post-mortem.
Clearly articulate the status of financial close process to leadership on a regular cadence including highlighting any upstream and downstream dependencies and impact of those to the overall close process timeline
Manage enterprise close task management tool process.
Own the process of production of financial results summary on two basis of accounting (US GAAP and Statutory) as those emerge throughout the close cycle and clearly articulating those to various levels of management
Effectively communicate results as those emerge to management in enabling timely strategic decision making
Design and operationalize the process of producing US GAAP basis income statement estimation to share with management throughout the corporate close cycle quarterly
Identify and monitor any control deficiencies related to corporate close process, including designing and overseeing timely and effective remediation procedures.
Manage the accounts reconciliation and certification process executed by account owners
Own the process of quarterly administration of management letter of representation collection and review process
Provide management and oversight of offshore resources
Assist in integrating any new entities to the enterprise within our corporate close and consolidation process
Contribute to our successful transition to new technology solutions to automate and improve our processes
Successfully manage multiple priorities, communicate and collaborate effectively with various stakeholders across organization, including members of leadership team, and deliver on your commitments
Key competencies for success include Accountability, Business Acumen, Agility, and Communication
The Team
As a Head of Financial Close in the Controllers Organization of Corporate Finance you will join us as we continue our progress towards becoming the best-in-class financial stewards for MassMutual. This position is a key contributor on the team that manages and executes various tasks related to monthly, quarterly and annual Corporate financial close process, including oversight of financial reporting outcomes/ results at the corporate consolidated level on GAAP and Statutory basis. This is an opportunity for an experienced accounting professional who thrives in a highly dynamic and agile environment to collaborate across teams seeking solid execution and improving outcomes.
The Accounting and Reporting team is a high-profile team in the Controller's organization comprised of talented accounting professionals who possess diverse ranges of experiences and backgrounds. Overall responsibility for our team is month end and quarterly close consolidation process and oversight of general ledger. Our team has a high business acumen and is driven to provide timely and accurate financial information to our customers. We pride ourselves on working with agility and being a reliable source of information in the organization. We strive to continuously improve and achieve results by actively listening, seeking, understanding and creating solutions as a unified team. The team continues to grow due to the growing number of projects and initiatives that we are part of.
The Impact:
Ensures the accurate, timely completion of monthly, quarterly and annual accounting close cycles
Designs and improves the analysis on trends and results, use strong business acumen and communication skills collaborating with peers and other departments to draft commentary which enables readers to quickly understand the consolidated financial results on GAAP and Statutory basis and drivers
Effectively collaborates with Treasury, Investment Accounting, Insurance Accounting, Corporate Tax, Strategic Business Partners, Reporting and Corporate Actuarial teams and builds key relationships to maintain expertise in insurance accounting and related financial impacts
Exhibit strong leadership presence and communications skills in presenting results to various levels of management. This will require thought leadership and entail developing sound accounting practices, efficient processes, and robust control documentation to effectively deliver timely and insightful results
Adds value to the enterprise through close collaboration and partnership with other MassMutual business units and corporate functions to ensure the accurate, timely and efficient execution of the corporate financial statement close process
Develops, documents, and assures adherence to an internal control framework that ensures accurate and timely financial reporting. Makes recommendations to continuously improve the overall control environment. Monitors the control execution of financial statement close process. Ensures policies and procedures are adhered to
Drives accountability by collaborating with accounting policy and other areas within the Controllers Organization on the evaluation of new GAAP and statutory accounting guidance impacts to the Company's financial close and consolidation processes
Provides sound financial advice to business units or other departments, anticipating the financial statement impact of changes in the business environment and making recommendations to ensure appropriate processes are implemented and maintained
Understands how data flows through the financial systems to the accounting function, planning appropriately for changes and prioritizing and implementing enhancements
Plays a key role in creating a collaborative and inclusive culture by working closely with outsourced vendors and other areas within the Controllers Organization to build trust through increasing understanding of and respecting differences
Uses professional insight to identify, initiate and/or lead initiatives and continuous improvement activities that increase efficiency and add value. Leads problem solving to improve quality, reduce close cycle times, improve team collaboration and improve customer satisfaction
Effectively collaborates with internal and external auditors and provide complete and accurate source document information, including control execution documentation and support
Demonstrates the technical and leadership competencies and passion for continuous improvement
Our ideal candidate has strong business acumen and technical skills. They are familiar with a variety of investment and insurance products, their features, transactional activity, business process rules and best accounting practices. You'll use your skills to help us execute monthly and quarterly close process and compile timely insightful commentary on quality of number throughout the process. They will help us with operationalizing within the close process any significant transactions, collaborate with relevant stakeholders through the close process across the organization, build and monitor control processes, help us manage our dataflows, optimize processes, and support our overall objectives. This role reports to the Head of Accounting and Reporting for MassMutual.
The Minimum Qualifications
Bachelor's degree
CPA with a minimum of 10 years of relevant experience in public accounting or large sophisticated corporate environment (at least 5+ years providing life reinsurance or life insurance accounting, general ledger processing, reporting or month end close related matters)
In-depth knowledge and experience of STAT and US GAAP accounting
Experience in best-in-class control

execution/documentation

Experience in using accounting data and information to analyze and articulate financial results
Ability to perform independent accounting research and serve as a key resource for resolution of unique or complex business problems
Experience in effectively coach and develop core level accountants and external consultants
The Ideal Qualifications
Masters or MBA or equivalent
NAIC statutory accounting is highly desired
Strong multi-tasking skills, ability to adapt to change and manage competing priorities
Ability to handle complex long-term focused projects and take ownership to drive them through completion
Experience working in a Finance transformational setting; driving continuous improvements and efficiencies beyond own scope of responsibility
Lead the collaboration efforts between Close and Consolidation team and other internal or external stakeholders to achieve results and improve satisfaction.
#LI-IZ1
Salary Range: $152,100.00-$199,600.00
Apply
MassMutual is an Equal Employment Opportunity employer Minority/Female/Sexual Orientation/Gender Identity/Individual with Disability/Protected Veteran. We welcome all persons to apply. Note: Veterans are welcome to apply, regardless of their discharge status.
If you need an accommodation to complete the application process, please contact us and share the specifics of the assistance you need.