Chief Life Underwriter - MassMutual Strategic Distributors and Direct to Consumer, Operations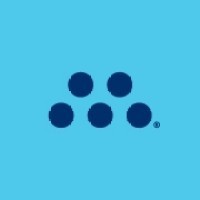 MassMutual
Marketing & Communications, Operations
Boston, MA, USA
Posted on Wednesday, August 23, 2023
Boston, Massachusetts
Underwriting
Job ID R14139
The Opportunity
We have created a new Chief Life Underwriter role, focused on our growing business from MassMutual's Strategic Distributors and Direct to Consumer businesses. Your focus will be to create a culture focused on learning and development, while maintaining a strong risk culture. You will be accountable to establish and drive the strategic direction of life underwriting operations for this channel in alignment with the broader underwriting strategy. You will operationalize the strategy and implement solutions to improve underwriters, producer/advisor/financial professional and customer experience. You will demonstrate accountability, agility, a dedication to being inclusive, a strong business acumen, and will show courage, even in the most difficult situations. You will have strong communication skills, exhibit a passion for learning, show strong leadership traits, resilience, and self-awareness.
The Team
Each day, our underwriting team plays an important role collaborating with our distribution partners and customers to enable families to protect their loved ones. To ensure we're best positioned to do so, our life underwriting community is guided by the following principles:
Cultivate a culture of growth, development and coaching
Establish clear roles and accountabilities at all levels of the organization; and
Establish fair and reasonable governance and controls, all of which
Create an underwriting space that is an enjoyable place to work.
Shared competencies for the team include a learning mind-set that seeks to collaborate and support each other, along with our partners, with excellence, commitment, and a passion for our mission of helping more people protect the ones they love.
THE IMPACT
You will lead a growing underwriting operations organization of approximately 65 employees supporting our MassMutual Strategic Distributors and Direct to Consumer distribution channels across multiple geographic locations. This includes recruiting, maintaining an appropriate level of staffing, developing, and retaining a talented, diverse and highly engaged workforce. You will foster a culture aligned to our purpose, values and strategy and you will role model our values and behaviors in all that they do. Lead the Life underwriting team to provide efficient, quality service to the field offices and agents. Provide guidance to direct management team and associates. Ensure staffing model meets variable and growing demands. Strive to improve the organization's proficiency and professionalism through continuing education, and various development efforts. Assumes full ownership/accountability of Underwriting decisions. Responsible for Authority Limit recommendations for the team and will work with the Corporate Chief Underwriter. Will work closely with Engagement & Enablement on training and development and quality processes. Responsible for ensuring consistent practices across teams.
Implement continuous process improvement practices: The Chief Life Underwriter will build capabilities in the underwriting organization to implement and support process improvement across the teams' responsibilities. They will challenge the status quo and bring the organization forward in its approach to all aspects of their roles. This priority will ensure risk selection excellence while the organization drives to sustainable and material improvement to operations cost, quality, and turn-around time. This aligns with the broader strategy of MassMutual (i.e. ease of doing business for producers and customers, efficient cost base).
Identify and monitor key performance metrics. This leader will identify and implement key performance metrics. S/he will establish methods to appropriately monitor results against targets. S/he will share metrics with production teams, utilizing feedback mechanisms to address individual performance, as well as training efforts. Additionally, s/he will partner on Product Development, and mortality/morbidity risk reviews.
Strong partnership with other businesses across the company, including Corporate Actuarial, Product and Enterprise Risk Management. Participate in corporate new product projects to represent underwriting operational perspective, as needed. Build and maintain field presence through agency visits, conference attendance, training, and case discussions. Maintain competitive awareness through participation in industry events and associations, study groups, etc.
MINIMUM QUALIFICATIONS
15+ years of Life Underwriting experience
Authority limit of $25m or higher at MassMutual or a prior carrier
Demonstrated experience leading an underwriting production function.
Demonstrated knowledge of all aspects of risk selection (medical, non-medical, financial).
Understand medical terminology with the ability to make sound risk decisions on medical data.
Proven ability to interact and collaborate effectively with others, viewed by peers, home office associates, field associates and underwriting management as the ultimate professional in risk selection.
THE IDEAL QUALIFICATIONS
College and advanced degree preferred.
Industry designations/education (FALU, FLMI, CLU) preferred.
Experience working with reinsurers.
Strong people leadership capability.
Management expertise.
Excellent communication skills; analytical, negotiating and interpretative skills required.
Excellent interpersonal skills.
Experience working with all types of distribution channels.
Strong knowledge of value of new business, profits and product shelf and riders to prudently manage mortality and morbidity.
Strategic thinker, problem solver, staffing and building scalability, succession plans and talent management.
What to Expect as Part of MassMutual and the Team
Regular meetings with the Head of Digital Operations, including focused one-on-one meetings.
Access to mentorship opportunities.
Networking opportunities including access to Asian, Hispanic/Latinx, African American, women, LGBTQ, veteran, and disability-focused Business Resource Groups.
Access to learning content on Degreed and other informational platforms.
Your ethics and integrity will be valued by a company with a strong and stable ethical business with industry leading pay and benefits.
COMPETENCIES:
Accountability -Earn confidence and trust by demonstrating ownership, commitment, and follow-through in achieving results.
Business Acumen - Build a deep understanding of business to guide decisions and actions that support strategy.
Critical Thinking - Critically and logically evaluates the costs, risks, and benefits of alternatives before coming to a solution. Probes and looks past symptoms to determine the underlying causes of problems and issues. Approaches problems holistically, defines connections, linkages, interdependencies and develops solutions.
Leading Others - Create an environment where the team is inspired, engaged, and motivated. For anyone in a leadership role (informal or formal). Encourages others to set challenging goals and high standards of performance. Fosters a sense of energy, ownership, and personal commitment to the work. Creates an environment in which performance excellence is rewarded.
Change Leadership - Advocates for needed change across the organization that add to our success. Ensures the implementation of change with appropriate communications, goals, resources, metrics, and reviews. Takes ownership and personal responsibility for implementing change despite opposition or barriers.
Communications - Ability to engage in and model courageous and constructive dialogue; confidence to offer a new and potentially challenging idea to foster conversation and critical thinking; ability to successfully deliver difficult and/or complex messages and help others understand multiple points of views.
Development -Support and encourage the development of self and others.
Winning Ways:
Focus on the Customer – Know your customers well; add value with a level of urgency.
Act with Integrity- Adhere to a strict code of ethics and MassMutual Values; be trustworthy.
Value People – Lead people to success; appreciate diverse ideas and experiences.
Work Collaboratively – Partner with others to achieve results that leverage the right resources.
Achieve Results – Focus on winning; exceed expectations.
COMPENSATION:
We pay competitive base salaries, and we reward performance. Our salary structure is commensurate with experience. In addition, you will be eligible to participate in our comprehensive benefits program including medical insurance and 401(K).
#LI-MC1
Apply
MassMutual is an Equal Employment Opportunity employer Minority/Female/Sexual Orientation/Gender Identity/Individual with Disability/Protected Veteran. We welcome all persons to apply. Note: Veterans are welcome to apply, regardless of their discharge status.
If you need an accommodation to complete the application process, please contact us and share the specifics of the assistance you need.