Commercial Account Executive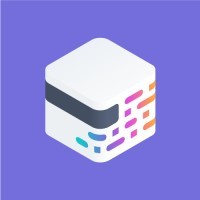 mabl
Sales & Business Development
United States · Canada · Mexico
Posted on Wednesday, December 1, 2021
The mabl team is on a mission to build the easiest low-code test automation solution on the market. We're enabling everyone from global enterprises to fast-growing startups to integrate application testing into their development pipelines and harness test data to improve product quality by making fast, powerful test automation possible for everyone, regardless of coding experience.
We recently raised our
$40M Series C round
of funding, providing us long-term financial stability. While we are growing quickly, we also believe strongly in the value of culture (e.g. 94% of our employees rated mabl favorably in terms of work/life balance!).
To continue delivering on this mission, we're looking for people to join our team of leaders, experts, innovators, and community builders. Our core values: drive, authenticity, support, and insight, are the foundation of our culture and a key part of what it means to be a mabler. We practice transparency, embrace collaboration, and lead with empathy while encouraging each other to bring our best selves to work.
As mabl focuses on scaling its go-to-market strategy, we are looking for a highly motivated Commercial Account Executive to initiate and to help build out our inside sales organization. This is a rare opportunity to work closely with the founding team and to influence the sales process, culture, and ultimately the DNA of our team. This is a full sales cycle role where you will have full control of the sales process all the way from the initial customer outreach to ultimately closing the deal. Your work will directly impact mabls business, customers and culture.
What You'll Do:
Source prospects, develop opportunities and sell mabl's Test Automation Platform to new accounts through outbound call and email campaigns
Consistently achieve individual & team monthly, quarterly, and annual sales quotas
Develop skills necessary for successful lead generation and demo completion
Educate customers on the product through conversations, demos, and presentations
Uncover business needs, technical requirements, and the buyers purchasing process
Proactively promote mabl and stay on top of mabl's core functionality, product offerings, competitors and overall market knowledge
Document activities accurately in Salesforce
Possibility of travel to trade shows and key accounts to develop new business
About You:
Minimum 2-5+ years of direct selling experience with a fairly complex SaaS product selling to EB's/Decision Makers, technical buyers, including QA engineers, developers or IT operations
Demonstrated ability in creating and closing transactions 25k+
Knowledge of technical audience in CI/CD, Testing, or Development markets, i.e. technical buyers, including QA engineers, developers or IT operations
Demonstrated ability to scope and qualify POCs
Experience in creating multi touch campaigns and sequences, using email, phone, LinkedIn, text, whatsapp,etc.
Specific experience in the last 2 years of direct prospecting to create opportunities, and experience closing those AE created opportunities
Ability to collect data inputs for ROI model and ability to deliver and discuss ROI results with prospects
Business presence and acumen to communicate and establish credibility with Economic Buyers who could be CFO/ CEO/ President
Skill to establish technical wins and validation with technical buyers, including QA engineers, developers or IT operations
Experience selling to IT/ Executive Leadership in various sizes and types of companies
Examples of being extremely coachable with a mindset and desire to learn, grow, and expand Sales career
High technical acumen to understand and articulate the value of the product is required, ideally in SaaS, cloud computing or enterprise IT
Experience in with Identifying, Building, and Testing Champions and Coaches; MEDDIC/MEDDPIC also applicable
Proven track record of exceeding monthly, quarterly and yearly pipeline & sales quotas
Ability to unlearn and relearn market and environment details and ability to learn and execute a new sales process, with specific stages and exit criteria
Even if you don't fit all of the requirements for our roles, but see yourself being successful at mabl, we encourage you to apply and we'd be excited to speak with you.
Working at mabl
-We embrace hybrid and remote work across the US and around the world! We have
100+ mablers
spread across the world in 6 countries, 4 continents, and 18 states.
-We bring everyone together annually to foster lasting personal relationships and encourage mablers to visit our Boston office whenever possible.
- Our Diversity, Equity, and Inclusion committee has grown from a team of six to over 30 mablers, who drive budgeted initiatives across all facets of the company. This includes recruiting, onboarding, education, and celebrations.
- We're proud to have won
11 awards since 2021
recognizing our product, culture, and extreme focus on customer satisfaction.
- We invest significantly in benefits and perks, including generous parental leave, rich health benefits, and employee wellness and collaboration perks.
- We value our employees and show our appreciation through rewards and recognition programs, such as our
mabl Kudos
program and annual
Founders Award
!
About Us
mabl is the enterprise SaaS leader of intelligent, low-code test automation that empowers high-velocity software teams to embed automated end-to-end tests into the entire development lifecycle. mabl customers benefit from a unified platform for easily creating, executing, and maintaining reliable browser, API and mobile web tests that result in faster delivery of high-quality, business critical applications. That's why customer-centric brands like Charles Schwab, jetBlue, Dollar Shave Club, Stack Overflow, and many others rely on mabl to create the digital experiences their customers demand. Learn more at
https://www.mabl.com
; follow
@mablhq
on Twitter and
@mabl
on LinkedIn.