Senior Marketing Operations Specialist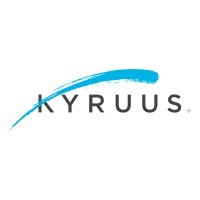 Kyruus
Marketing & Communications, Operations
Remote
Posted on Wednesday, April 19, 2023
Kyruus' mission is to connect people to the right care, in pursuit of our vision: a better healthcare system- one that's transparent and accessible- where everyone gets the care they need. At Kyruus, our values are at the heart of everything we do:
We care deeply
– We do the right thing even if it's the harder thing.
We are fiercely driven
– We harness our curiosity to pursue continuous improvement and create simple solutions to complex problems.
We lead with respect
– We celebrate the individual traits that make each of us unique and seek out diverse voices to listen and learn.
We are accountable
– We do what we promise for each other and our customers.
Here's what that would mean for you in the
Senior Marketing Operations Specialist
role:
Care:
You'll be instrumental in designing the cultural fabric and deployment of key services across key marketing operations platforms and tools.
Drive:
You will drive the ongoing development of Hubspot, lead Marketing key metric reporting and analysis, and manage top of funnel processes.
Respect:
You'll serve as primary system administrator for the Hubspot environment and build processes that support efficient handoffs between marketing and sales.
Accountability:
You will assess the impact of new requirements on Hubspot and all upstream and downstream applications, systems and processes; you have demonstrated the ability to build marketing analytics infrastructure that drives strategic decisions.
What you will do in a Sr. Marketing Operations Specialist role at Kyruus:
Serve as technical expert, primary system administrator, and day-to-day manager of key marketing technology systems (eg. HubSpot and 6sense)
Architect and lead the consolidation of multiple Hubspot instances into one single instance, in partnership with an external vendor/consultant
Develop and maintain marketing reports and dashboards pulling insights from multiple data sources, build and operationalize marketing campaign infrastructure, and be responsible for auditing and maintaining marketing data quality within Salesforce and Hubspot
Leverage your analytical thinking skills to conduct complex analyses and convert findings into actionable insights that enable data-driven marketing and business decisions
Build models to enable A/B testing and campaign ROI measurement
Manage top of funnel funnel lead capture and qualification, and build processes that support smooth handoffs between marketing and sales
Be responsible for data governance and hygiene across systems and technologies and the processes needed for maintaining data integrity
You'll report to the Director, Digital Marketing within the Marketing Division.
How You Can Grow
Kyruus will bring you through an onboarding process that is both structured and self-guided, designed to enable connection and productivity as you learn more about our company, functions and products. Additionally, we have a culture of feedback, inclusive of our performance review process that provides you with the coaching, resources and opportunities to help you learn and grow with us.
Kyruuvians in the Senior Marketing Operations Specialist role can move in a linear career path along two tracks - individual contributor or management. The next step in the process would be Marketing Operations Manager.
Kyruus also loves to see an internal transfer. If a linear career path is not what you're looking for, you can work with your manager and HR to explore lateral moves to other parts of the organization as you continue to grow with us.
What you will bring:
4+ years of experience in Marketing Operations and Analytics
Highly collaborative attitude and experience partner across marketing and sales to maximize the impact of marketing programs, streamline hand-offs, and improve visibility into where leads are in the funnel
Exceptional attention to detail and experience creating detailed project plans with clearly defined deliverables and resources, and coordinate work streams, track progress, and ensure obstacles are addressed to drive projects to completion
A blend of creativity, analytical thinking, and strong problem-solving skills to make recommendations that contribute to efficiency in reaching overall goals
Demonstrated ability to understand and articulate complex requirements
Passion for best practices and continuous learning around the people, process, and technology that helps marketing teams evolve and continually succeed
Deep understanding and experience with complex problems that require a deep understanding of multiple sources of data in order to make a recommendations
Experience with best practices and building reporting dashboards in Google Analytics
4+ years of experience with Hubspot required, Hubspot certification preferred
2+ years of experience with Salesforce required, Salesforce certification preferred
Equal Opportunity Employer
Kyruus is dedicated to providing equal employment opportunities (EEO) to all employees and applicants for employment without regard to race, color, religion, sex, gender, national origin, citizenship, age, disability, sexual orientation, genetic information. We will not discriminate, in any employment decision, against any individual or group on the basis of race, color, religion, sex, gender, national origin, citizenship, age, disability, sexual orientation, genetic information, or veterans/national guard/military reserve status. This shall be done in compliance with all applicable federal, state, and local laws in every location in which Kyruus has facilities.