Senior Onboarding Specialist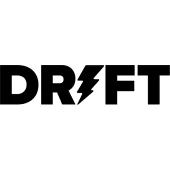 Drift
Operations
Boston, MA, USA · Tampa, FL, USA
Posted on Tuesday, October 24, 2023
About Drift
Drift®, the Conversation Cloud company, helps businesses connect with people at the right time, in the right place with the right conversation. Using the Drift Conversation Cloud, businesses can personalize experiences that lead to more quality pipeline, revenue and lifelong customers. Drift brings Conversational Marketing, Conversational Sales and Conversational Service into a single platform that integrates chat, email and video and powers personalized experiences with artificial intelligence (AI) at all stages of the customer journey. More than 5,000 customers use Drift to deliver a more enjoyable and more human buying experience that builds trust and accelerates revenue. Representing less than 1% of unicorns led by Latino founders, Drift is building an equitable, enduring company to transform the way businesses buy from businesses.
About the team
We put the customer at the center of everything we do, and everyone who works at Drift has a part in driving customer success. The goal of Professional Services is to ensure our customers launch Drift successfully, adopt it into their organization, and achieve the results and value they want in partnership with the Customer Success team. Onboarding specifically, focuses on driving time to value while also working to implement Drift customers with a robust deployment that they can continue to grow & optimize on throughout their customer journey.
About the role
Drift Onboarding Managers are the first primary point of contact who work with our customers. Reporting to the Manager of Service Delivery, you will own a book of business and will be responsible for driving platform adoption and driving the customer's launch of Drift features.
By month 3 you'll
Attend comprehensive organization training and learn the Drift story, our leadership principles, how we communicate and do work, as well as our goals for the future.
Experience in-depth product training, including learning how to use the product for your own business.
Gain a detailed understanding of the customer lifecycle, with emphasis on post-sale onboarding and success processes.
Have 1:1 meetings with your direct manager and meet with other key players on the customer team.
Shadow colleagues and learn best practices for what make Drift Customers successful.
Be fully responsible for your own portfolio of customers and run calls independently.
Should be meeting your Customer Onboarding targets and KPIs
By month 6 you'll
Master your knowledge of the Drift product, have a deep understanding of Conversational Marketing, and become a bot-building expert.
Fully understand our internal ecosystem and be able to collaborate cross-functionally to provide the best in class sales process.
Work with your customers daily, delivering value and helping them achieve their goals.
Should be meeting your Customer Onboarding targets and KPIs
By 1 year you'll
Drive customers successfully through onboarding in a fast paced environment.
Master conversational sales and marketing practices.
Consistently meet or exceed your onboarding and professional services goals.
Support complex onboarding engagements for our largest customers.
Work with your manager to identify a plan for continued growth.
Bring your thinking, strategy, and ideas to the team to advance our creative culture and vision for the future.
About you and what type of skills you'll need:
Strong written & verbal communication skills & strong executive presence
Engagement Management skills to prioritize workload, hold internal and external stakeholders accountable, and drive timelines
Consultative & problem solving skills to be able to identify, generate and present recommendations to help customers find solutions to their unique problems
Ability to manage several complex projects simultaneously - prioritize, multitask and organize workload
Willingness to experiment – even if something doesn't work, be prepared to learn from your failures
Experience with common tools within the marketing tech stack like marketing automation platforms, CRMs, enrichment tools, etc.
Drift is committed to being an equal opportunity employer.
We know that applying for a new job can be intimidating. But guess what? At Drift, there is no such thing as an "ideal candidate." We believe in the power of teamwork -- and in the desire to learn something new every day. We believe in hiring people, not just skills. Take it from our Founder.
If this sounds like a company you would like to join and a role you would thrive in, please don't hold back from applying! Whatever skills you bring to the table or background you're coming from, we welcome you to start a conversation with us. We need your unique perspective for our continued innovation and success. We're looking forward to learning more about you!
For Colorado residents: The base salary range for this role's listed level is currently $65,000 - $82,000 USD for Colorado residents only. Through a review of equity with other team members, market data, experience, knowledge, skills and the abilities of the applicant, the level and salary ranges may change. Sales roles are also eligible for incentive pay targeted at a percentage of the base salary. Disclosure as required by the Colorado Equal Pay for Equal Work Act, C.R.S. § 8-5-101 et seq.
For California candidates, attached is the link to Drift's Candidate Privacy Notice.