Product Marketing Manager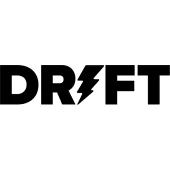 Drift
Marketing & Communications, Product
United States · San Francisco, CA, USA · Remote
Posted on Wednesday, April 26, 2023
About Drift
Drift's Conversation Cloud uses Conversational Marketing, Conversational Sales, and Conversational Service to help companies grow revenue and increase customer lifetime value, faster. More than 5,000 customers use Drift to deliver a unified customer experience where people are free to have a conversation with a business at any time, on their terms.
Product Marketing at Drift
We're growing our Product Marketing team to align with the expansion of our product portfolio, audience segments, and business growth. The Drift Product Marketing team is responsible for being the voice of the customer internally enabling us to inform product roadmap and bring new products to market through differentiated messaging, collateral, sales enablement, customer engagement, and cross-functional marketing activation.
As a Product Marketing Manager at Drift you will support segment product marketing. You will get to know each audience segment, live the customer journey, help define future innovation, and build stories to engage customers for long-term success, all while differentiating us from the competition.
This role operates at the intersection of product, marketing, sales, and customer success. Our ideal teammate is a compelling storyteller, excellent writer, and creative thinker, able to transform complex needs and solutions into simple differentiated messages, while also having a passion for collaboration, project management, and go-to-market initiatives.
What you'll be doing on the team:
Drive awareness and adoption of Drift through expanding our customer base and clearly communicating our value to all audience segments and use cases.

Develop a deep understanding of the voice of our customers/prospects and take action on quantitative and qualitative insights that drive results across marketing, sales, product, and customer success.

Product: Influence roadmap and lead launches for your product pillar.
Marketing: Shape GTM Strategy with creative ideas that position Drift as a leader and achieve our pipeline goals.
Sales: Collaborate to inspire and win flagship brands by communicating how Drift can solve prospects' problems (business & persona level).
Customer Success: Drive deeper adoption and engagement across customer segments. Introduce solutions and features that solve their business problems and increase loyalty.

Lead the development of product messaging, positioning, pricing & packaging, and enablement, with an eye toward competitive differentiation across all relevant business categories.

Support the Product Marketing team in driving pipeline, increasing retention, and growing revenue.

Lead the creation of marketing assets to drive awareness and adoption in new markets.
Own project management, planning, and timelines on major launches in key innovation areas. Execute amazing product launches that demonstrate innovation and drive new revenue.
Partner with demand generation and digital to tell compelling stories that help build demand and pipeline (campaigns, website enhancements, product demos, product tours, social, blog, SEO, video & more).
Develop compelling and easy to understand internally facing content for Sales, CS, Operations and others including; sales training, positioning, FAQs, and cheat sheets.
What skills you will bring to the job:
Demonstrated experience in product marketing that includes:

Messaging and positioning, competitive analysis, quantitative and qualitative analysis, product launch management, GTM strategy and sales tool development, leveraging customer and market insights to inform product roadmap, and more

2+ years experience storytelling and delivering compelling product marketing results

Experience collaborating effectively with sales and customer-facing teams to achieve results
Experience working with demand generation to create high-converting programs
Experience managing marketing programs with data-driven results

A track record of delivery on complex projects, using strong organizational skills and ability to work cross-functionally and with executive stakeholders
Superb excellent written and oral communication skills
SaaS / technical product marketing experience required
Drift is committed to being an equal opportunity employer.
We know that applying for a new job can be intimidating. But guess what? At Drift, there is no such thing as an "ideal candidate." We believe in the power of teamwork -- and in the desire to learn something new every day. We believe in hiring people, not just skills. Take it from our board chair.
If this sounds like a company you would like to join and a role you would thrive in, please don't hold back from applying! Whatever skills you bring to the table or background you're coming from, we welcome you to start a conversation with us. We need your unique perspective for our continued innovation and success. We're looking forward to learning more about you!
For Colorado residents: The base salary range for this role's listed level is currently $87K to $112K for Colorado residents only. Through a review of equity with other team members, market data, experience, knowledge, skills and the abilities of the applicant, the level and salary ranges may change. Sales roles are also eligible for incentive pay targeted at a percentage of the base salary. Disclosure as required by the Colorado Equal Pay for Equal Work Act, C.R.S. § 8-5-101 et seq.
For California candidates, attached is the link to Drift's Candidate Privacy Notice.