Application Security Engineer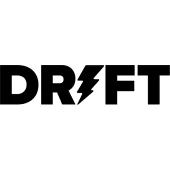 Drift
Boston, MA, USA
Posted on Saturday, March 11, 2023
About Drift
Drift®, the Conversation Cloud company, helps businesses buy from business by connecting people at the right time, in the right place with the right conversation. Using the Drift Conversation Cloud, businesses can personalize experiences that lead to more quality pipeline, revenue and lifelong customers. Drift brings Conversational Marketing, Conversational Sales and Conversational Service into a single platform that integrates chat, email and video and powers personalized experiences with artificial intelligence (AI) at all stages of the customer journey. More than 5,000 customers use Drift to deliver a more enjoyable and more human buying experience that builds trust and accelerates revenue. Representing less than 1% of unicorns led by Latino founders, Drift is building an equitable, enduring company to transform the way businesses buy from businesses.
Opportunity for Impact
Drift is seeking an Application Security Engineer to help design, build, deploy and maintain secure products. We are ingraining security into the core of how we build our product from inception and design to deployment in the cloud and are seeking the right individual to.
This high visibility role will work closely with Product and Engineering teams performing core application security practices like threat modeling, design review, secure code reviews, and security testing while continuously improving our SDLC.
What you'll be doing on the Security team at Drift:
Drive activities like application security training, requirements & standards, threat modeling, static & dynamic security testing and so on, into Drift's development processes

Identify, prioritize and promote security practices that create the most impact in reducing overall security risk of the application

Provide application security guidance and oversight across Security, Engineering & Product teams

Provide hands-on remediation guidance to development teams

Influence the design and implementation of upcoming products and services with security and privacy by design mindset

Take a risk-based approach, to prioritize remediation of security findings

Develop and report metrics measuring the state of application security program

Understand existing SDLC and identify how to improve and streamline it
About you and what type of skills you'll need:
BA/BS in Computer Science or a closely-related degree

3+ years of relevant industry experience

Strong knowledge of secure design practices such as Threat modeling and common software vulnerabilities such as CWE top 25 and OWASP Top 10.

Development experience in one or more of these technologies: Java (Jersey), Elixir (Phoenix), JavaScript (React), AWS

Experience as an application security practitioner in an Agile environment

Experience with various development, debugging and application security tools

Experience working with distributed teams and other cross-functional stakeholders

Proactive, organized, analytical, detail-oriented and persistent
Drift is committed to being an equal opportunity employer.
We know that applying for a new job can be intimidating. But guess what? At Drift, there is no such thing as an "ideal candidate." We believe in the power of teamwork -- and in the desire to learn something new every day. We believe in hiring people, not just skills. Take it from our Founder.
If this sounds like a company you would like to join and a role you would thrive in, please don't hold back from applying! Whatever skills you bring to the table or background you're coming from, we welcome you to start a conversation with us. We need your unique perspective for our continued innovation and success. We're looking forward to learning more about you!
Drift is committed to providing reasonable accommodations for candidates with disabilities in our recruiting process. If you need any assistance or accommodations due to a disability, please let us know at disabilities@drift.com