Director, Performance Marketing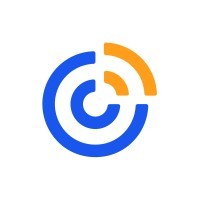 Constant Contact
Marketing & Communications
Boston, MA, USA
Posted on Friday, October 20, 2023
At Constant Contact, we are seriously awesome people who take ownership and make an impact by operating with the mindset, integrity and courage of a small business owner. There's something so profoundly rewarding about knowing that your work is empowering people everywhere to pursue their dreams. Here, we all play an integral part in helping business owners, entrepreneurs, non-profits and individuals to succeed by giving them all the help and tools they need to grow online. We're energized by new challenges and new possibilities-and we're just getting started!
The Director, Performance Marketing is a key leadership role within the Growth Marketing team. This is an experienced marketing leader who knows how to leverage all aspects of marketing to drive sustainable business growth within established financial targets..
This role leads the strategy and execution of all performance marketing channels leveraging paid media to drive aggressive growth targets. This role establishes targets, works closely with analytics to understand attribution across all channels, implements targeted audience marketing by balancing the appropriate messaging and channels to reach target segments. Experience identifying new growth channels, analyzing performance data, implementing testing frameworks and setting high-level strategy across all marketing levers to deliver results.. This role leads a team of talented marketers, upleveling and partnering with them to achieve targets.
Responsibilities:
The role requires an individual who can juggle multiple different tasks like day-to-day team management, channel performance and prioritization of projects, while also quickly pivoting to strategic objectives that drive the business and sharing actions back to leadership
Own the performance marketing budget, forecasting and testing; focused on delivering against key business metrics. Create simple, repeatable reporting mechanisms that outline performance.
Identify growth opportunities and drive channel optimization, building a culture of innovation and data driven experimentation by understanding the tradeoffs between channels to maximize results
Develop cross-channel campaigns to support integrated messaging for new product launches and quarterly growth initiatives
Partner with cross-functional teams to enhance and continue building best-in-class marketing data and technology capabilities
Work closely with Analytics to optimize attribution methodologies, model and forecast ROI, testing plans to improve marketing performance
Partner with retention marketing team on revenue planning and budgeting to ensure business is meeting LTV / CAC targets
Lead with compassion, empathy and have the ability to coach, uplevel, and retain a team of channel experts to achieve aggressive growth at scale
Qualifications:
Deep expertise (10+ yrs) leveraging a portfolio of paid marketing channels and tactics (Paid Search, Paid Social, Programmatic, TV, Audio, Affiliate, Video, Display) to run effective always-on media and cross-channel campaigns
Proven ability to manage large marketing budgets and drive efficient revenue growth working in-house at a high-growth consumer/smb brand
Understanding of larger advertising platforms (Google, Meta, Amazon) ad products, algorithms, creative optimization levers and broader understanding of industry trends.
Ability to influence decision makers and engage in discussions to educate, discuss strategy and growth of the business.
Track record of managing and coaching teams while executing plans within high level of accuracy
Experience implementing a full funnel testing strategy focused on improving conversion throughout the buyer journey
Experience driving attribution testing and how to think holistically across paid and earned channels to drive meaningful results
Capable of setting test and learning strategies to drive efficiencies within paid media, but also optimizing user experiences throughout the funnel
Demonstrated ability to lead through ambiguity and dig into the details to solve problems
Data-driven decision making capabilities, including being able to triangulate across different datasets and varying degrees of data completeness to develop models and inform strategies
The specific salary offered to a candidate may be influenced by a variety of factors including the candidate's experience, their education and work location. In addition, some roles may be eligible for additional on target commission pay or bonus. The compensation package includes health and welfare benefits including paid leave.
Pay Transparency - All Employees
Why You'll Love Us:
We celebrate one another's differences. We are proud of our culture of diversity and inclusion, and we're always working hard to strengthen and improve this culture. We have programs in place that bring us together on important issues and provide educational opportunities for all employees.
Join the experts. If you're passionate about supporting businesses and organizations, you won't find a better spot to share your talent. We're dedicated to improving the quality of our product from a customer standpoint and have a true desire to enable the success of businesses, non-profit organizations, and community groups.
You'll have opportunities to grow your career. We encourage and support our team members to learn different aspects of the business, take on stretch assignments, seek coaching opportunities and professional development opportunities.
A generous paid time off policy and a competitive benefits package that supports the health and well-being of you and your family
At Constant Contact, we're all about work flexibility and are proud to serve our customers as a hybrid workforce. Our hybrid work model combines the convenience of remote work with access to our great office locations to collaborate in-person, participate in live trainings, and socialize with colleagues. To promote the safety of our employees, their families and our community, where permitted by applicable law, we require all new hires to be fully vaccinated against COVID-19 prior to their first day of work.
Constant Contact is an equal opportunity employer. We do not discriminate on the basis of race, color, religion, sex, gender, gender identity, national origin, citizenship, age, disability, sexual orientation, genetic information, veteran status or any other status protected under applicable law. If you require accessibility assistance applying for open positions, please contact talentacquisition@constantcontact.com.
Notice to Recruiters and Staffing Agencies:
Constant Contact has an internal talent acquisition department and designated career site for individuals looking to join our team. Constant Contact will not accept unsolicited resumes from any external recruiters, staffing firms, search agencies or any fee-based referrals. Any unsolicited resumes sent to directly to Constant Contact, in any capacity will be considered property of Constant Contact. Constant Contact will not pay a fee for any placement resulting from the receipt of an unsolicited resume.