Financial Analyst, Ring International Markets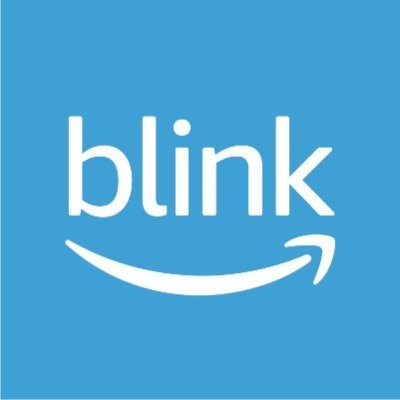 Blink
IT, Accounting & Finance
Washington, DC, USA
Posted on Thursday, November 9, 2023
DESCRIPTION
Ring is looking for a hands-on Financial Analyst with acumen in data science to strengthen the international team at Ring in Amsterdam. You will be working with sales and marketing teams in Europe, and have stakeholders at the US HQ as well as with regional teams in APAC, MEA and LATAM. In your role you will support on customer acquisition and retention in existing markets, as well as for geographical, category and channel expansion. You will be part of an agile finance team, and together we are balancing short term profitability and long term value.
To be successful in this role you are not afraid to take ownership, have excellent analytical abilities, a great business sense you get energy from working in cross functional, international teams. Become part of Ring's growth story and make an impact

Key job responsibilities
- Own consolidation and reporting of regional income statements for Europe, MEA, APAC and LATAM.
- Automate OPEX reporting and forecasting. Liaise with department heads on cost control.
- Facilitate quarterly forecasting cycles and annual operating plans with sensitivity analysis and scenario planning.
- Ensure ROI% control for promotions.
- Support marketing teams to drive cost effectiveness and identify leading KPIs to acquire and retain households and subscribers.
- Set up a best in class master data management maintenance process.
- Evolve strategic three year forecasting framework for international markets.
- Develop in-the-month prediction model for gross profit.
- Adopt best practices in using Tableau and Cognos to visualize KPIs and mature self-service reporting.


A day in the life
In your day-to-day business you will design prediction models, exercise cost and margin control and publish reports and forecasts through BI tools. As you navigate ERPs (NetSuite, Oracle and Cognos) you will use advanced MS Excel techniques and Tableau to drive actionable insights. Expect a fair share of troubleshooting to iron out inconsistencies in reporting - improvise fast when needed, work on a sustainable solution whenever possible. You know your way around data models and can leverage machine learning and statistical techniques to enhance a divers system environment. As you grow in this role you will evolve processes, enhance automation and reveal connections between financial and non-financial metrics.

About the team
Since its founding in 2013, Ring has been on a mission to make neighbourhoods safer. From the video doorbell to the DIY Ring Alarm system, Ring's smart home security product line offers users affordable whole-home and neighbourhood security. At Ring, we are committed to making home and neighbourhood security accessible and effective for everyone – while working hard to bring communities together. Ring is an Amazon company. For more information, visit www.ring.com. With Ring, you're always home.

We are open to hiring candidates to work out of one of the following locations:

Amsterdam, NLD
BASIC QUALIFICATIONS
- Bachelor's degree in finance, accounting, business, economics, or a related analytical field (e.g., engineering, math, computer science)
- 4+ years of building financial and operational reports/data sets that inform business decision-making experience
- 4+ years of identifying, leading, and executing opportunities to improve, automate, standardize or simplify finance or business tools and processes experience
- 4+ years of creating process improvements with automation and analysis experience
- 4+ years of identifying incomplete or inaccurate data, identifying the root cause and creating/implementing an escalation plan experience
- 4+ years of applying key financial performance indicators (KPIs) to analyses experience
- Knowledge of Tableau
- Experience with cube engine tools (e.g. TM1, Cognos or Essbase), SQL and Data warehouse
- Advanced skills in Microsoft Excel and VBA in conjunction with ERPs (for example NetSuite, Oracle, SAP)
PREFERRED QUALIFICATIONS
- 4+ years of participating in continuous improvement projects in your team to scale and improve controllership with measurable results experience
- MBA, or CPA
- Experience with advanced use of SQL for data mining and business intelligence
- Experience working with large-scale data mining and reporting tools (examples: SQL, MS Access, Essbase, Cognos) and other financial systems (examples: Oracle, SAP, Lawson, JD Edwards)
- Work experience in consumer electronics, in international environments or matrix organizations

Amazon is an equal opportunities employer. We believe passionately that employing a diverse workforce is central to our success. We make recruiting decisions based on your experience and skills. We value your passion to discover, invent, simplify and build. Protecting your privacy and the security of your data is a longstanding top priority for Amazon. Please consult our Privacy Notice (https://www.amazon.jobs/en/privacy_page) to know more about how we collect, use and transfer the personal data of our candidates.