MFG Development Engineer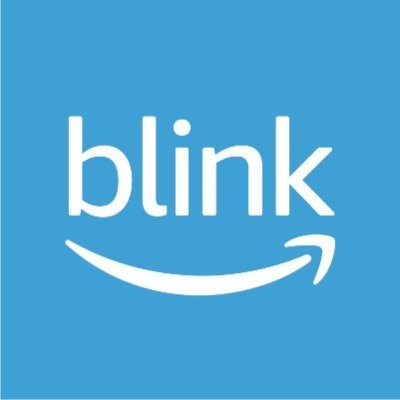 Blink
Taipei City, Taiwan
Posted on Thursday, November 9, 2023
DESCRIPTION
We are looking to hire a Manufacturing Development Engineer to design, develop and support manufacturing test solutions supporting Blink and Ring businesses. As an Manufacturing Test Development Engineer, you will be a core member of Forge Global Manufacturing team. You must be responsive and flexible within an open collaborative peer environment. You will actively work with hardware, firmware, test engineers, and external vendors to deliver the highest quality products.

Key job responsibilities
- Design, develop, sustain and deliver manufacturing test software applications.
- Provide manufacturing test designs and test flows for each design stages (EVT/DVT/PVT/MP)
- Troubleshoot issues to optimize manufacturing test performance and solve complex manufacturing line problems.
- Document test procedures, test specifications, and acceptance criteria for new and existing products.
- Work with the firmware team to understand DUT capabilities and provide feedback and requests where necessary.
- Store test data in cloud databases using cloud providers such as AWS.
- Work with CM and/or test vendors to integrate manufacturing software.
- Act as first-line test for manufacturing issues.
- Responsible for identifying and researching failures down to component level to improve product yield, quality, or reliability.
- Interpretation of test data, flagging & solving field problems.
- Root cause analysis.
- Be willing to "roll up sleeves and do what needs to get done" in a small specialized team environment.
- Regularly drive FPY improvements by analyzing test data to formulate trends/patterns supporting yield improvements.
- Develop SW tools for manufacturing data analysis.
- Travel to ODM/CM regularly, with possible extended stays in Far East region (esp. Vietnam, Malaysia, Indonesia, China etc.).
- Travel to US, PA/BOS to interface extensively with US functional engineering teams.
- Write comprehensive failure analysis reports using MS Word and Excel, including charts and photos.

Key job responsibilities
- Architect new code base for mfg test
- FW development expertise within group
- Frequent code reviews
- MFG test validation
- Troubleshoot issues to optimize MFG Test performance and solve complex manufacturing line problems.
- Travel to ODM/CM regularly, with possible extended stays in Far East region (esp. Vietnam, Malaysia, Indonesia, China etc.).

We are open to hiring candidates to work out of one of the following locations:

Taipei, TPE, TWN
BASIC QUALIFICATIONS
- BS degree in EE/ME (or equivalent experience).
- 8+ years related work experience.
- Provide MFG test designs and test flows for each design stages (EVT/DVT/PVT/MP).
- Experience of production line activities, such as New Product Introduction, work with CM in pre-mass/mass production process.
- Ability to effectively articulate technical challenges and solutions.
- Good communication skills in both English and Mandarin.
- Enthusiasm for engineering and technology.
- A team player with a positive attitude.
PREFERRED QUALIFICATIONS
- Proven ability to use manufacturing and field data to drive design and manufacturing process enhancement.
- Excellent analytical skills, ability to define requirements and capability to deliver test solutions.
- Technical understanding of multiple wireless protocols and debugging methods.
- Experience of camera products and IoT system test.
- Familiarity with Amazon Web Services (AWS) specifics, prior AWS coding experience.
- Excellent analytical and problem-solving skills.
- Hands-on experience of C and Python/C++. LabView is a plus.
- Good understanding of embedded systems.
- Good understanding of Linux OS.
- Experience of MFG test function validation.