Sales Manager, France, Ring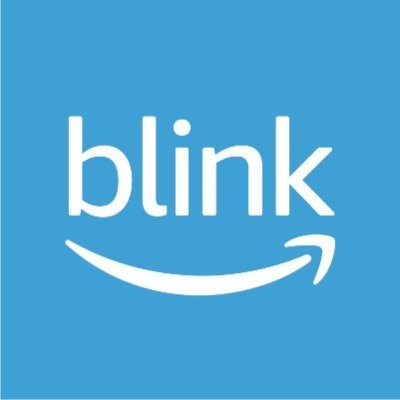 Blink
Sales & Business Development
Remote
Posted on Friday, October 27, 2023
DESCRIPTION
Ring (www.ring.com) is looking for a Sales Manager France to support our growth in the FR region. You will drive all aspects of building a long-term business with Ring's retail partners. This includes managing the strategy and execution of the sales plan, that will result in delivery of sales and profit growth of Ring and our expanding portfolio of products.
This person will manage all aspects of client relationships and work across all relevant cross-functional areas to guarantee effective joint business planning, communication, implementation and execution of objectives. We work with some of the world's biggest retailers, implementing long-term business plans and creative ways to drive adoption, fueled by our mission to create safer neighbourhoods. It takes a savvy and strategically agile individual to be successful in this role.

Key job responsibilities
● Own and execute the growth plan for Ring's retail partners, cultivating effective business relationships for these key accounts at senior management level, with buyers, as well as merchandising and replenishment teams.
● Manage key accounts, including long-term strategy, account planning, forecasting, sales, activity calendars, merchandising, trade marketing and product lifecycle management, ensuring attainment of company sales goals and profitability.
● Coordinate and allocate resources from Ring and Ring's partners to drive regional growth.
● Attain sales goals and control expenses to meet budget guidelines.
● Maintain accurate records of all pricing, sales productivity, gross profit, expenses, and activity reports.
● Provide feedback on account to management team and work to act as the voice of the customer within Ring, finding new synergies and opportunity to maximise customer success.
● Serve as the liaison between retail consumers and the product team, analysing and understanding local needs to ensure roadmap alignment.
● Ensure channel marketing hits home with local retail, training, displays, promotions, and retailer satisfaction.
● Coordinate local channel development activities, consumer events, and training.

We are open to hiring candidates to work out of one of the following locations:

Virtual Location - FRA
BASIC QUALIFICATIONS
● Relevant years of experience in sales within retail / wholesale channels
● Bachelor's Degree required / MBA preferred
● Experience with key French retailers is a plus
● Demonstrated track record of delivering results in a fast-paced environment, with an instinct for business-generating activities
● Excellent negotiation, analytical, organizational and problem-solving skills - a proven relationship builder
● Highly organised, with the ability to prioritise and manage multiple tasks, stakeholders and deadlines simultaneously
● Outstanding attention to detail and bias for action, with a positive, can-do, go-the-extra-mile attitude
● Strong understanding of customer and business dynamics, with ability to apply to sales strategy and troubleshoot future account needs
● Highly proficient in both spoken and written English and French (Common European Framework of Reference C1)
PREFERRED QUALIFICATIONS
● Experience working in an international startup/ scaleup environment in a fast-paced tech industry.
● Self-starter with an entrepreneurial spirit and a get it done attitude.

Amazon est un employeur engagé pour l'égalité des chances. Nous sommes convaincus qu'une main d'oeuvre diversifée est essentielle à notre réussite. Nous prenons nos décisions de recrutement en fonction de votre expérience et de vos compétences. Nous apprécions votre envie de découvrir, d'inventer, de simplifier et de construire. La protection de votre vie privée et la sécurité de vos données constituent depuis longtemps une priorité absolue pour Amazon. Veuillez consulter notre Politique de Confidentialité pour en savoir plus sur la façon dont nous collectons, utilisons et traitons les données personnelles de nos candidats.