Multi-disciplined Brand Designer, Ring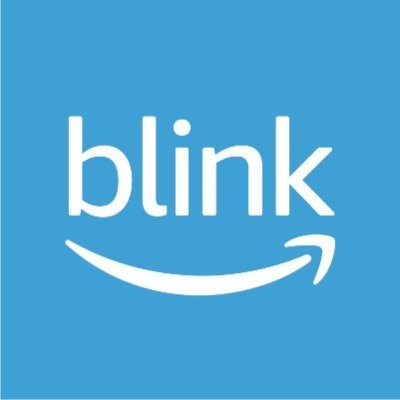 Blink
Design
Washington, DC, USA
Posted on Thursday, October 26, 2023
DESCRIPTION
Ring is seeking an enthusiastic and versatile designer to contribute to a rapidly expanding tech brand. The candidate will be instrumental in delivering top-tier creativity across various channels, supporting the European & international Ring organisation.

The appointed designer will assume the responsibility of crafting captivating brand designs. Working with both the Ring and Amazon e-commerce platforms, this designer will invent digital UX web designs and execute digital creatives for product launches throughout the year. They will support European marketing campaigns and promotions, as well as create paid and organic social media content. The designer will serve as a pivotal figure in upholding the integrity of the brand - safeguarding and managing European and international brand photography. They will also employ essential practices of art direction to tailor the brand assets in the various countries where Ring does business.

The ideal candidate for this role is an experienced brand designer who understands the significance of building adaptable design systems at scale for reducing overall complexity. Proficiency in industry-standard tools such as FIGMA, Adobe Creative Suite, Microsoft productivity software and other collaborative online tools is a must.

Our chosen brand designer will be digitally savvy and adept at adjusting swiftly to change, approaching challenges with a problem-solving mindset. The preferred candidate will be a flexible collaborator, proficient in implementing creative best practices and providing good guidance to various teams.

Strong EU-English communication skills are crucial, while proficiency in German, French, Dutch or Italian will be advantageous.

This position is based in Amsterdam, Netherlands. We operate a hybrid work culture, so the chosen designer will have the flexibility to work remotely two days a week and at the office for the remaining three days.


Key job responsibilities
1. Support the creative team in delivering requests across the Ring business (brick and mortar retail, e-commerce, social media, out-of-home, TV and more).
2. Build efficient design systems at scale across channels and for different countries.
3. Maintain brand consistency for Ring Europe & International by working with internal and agency teams.
4. Support annual product launches and promotions by delivering digital creative rollouts.
5. Support Ring.com and Amazon.com e-commerce platforms with innovative UX/UI design, as well as digital creative rollouts.
6. Engage and influence across teams to establish valuable relationships with Ring US marketing and Amazon design teams for long term collaboration.
7. Work closely and collaboratively with the Brand Copywriter to ensure a consistent approach in messaging and to maintain guardianship of the Ring brand and tone of voice.
8. Question opinions (your own and others'), seek out business metrics and other data to validate, drive innovation.

A day in the life
Our brand designer is based within the Creative & Ops team; they actively collaborate across the business fulfilling a diverse range of design requests. Their tasks include creating product rollouts, reformatting assets, handling promotional creative, producing print materials for out-of-home campaigns, magazine and newspaper advertising. They proactively reach out and engage with various teams and agency partners, sharing creative best practices and knowledge. The brand designer contributes in both team and cross-team meetings, including projects they're not directly involved with but have useful expertise to share. They catch up with the Marketing Operations team to optimise the work and deliveries.

About the team
Our brand designer will collaborate within the Creative and Ops team, reporting directly to a Creative Director. The candidate will to support the fast-paced EU and International business teams. Committed to upholding the highest standards, our brand designer ensures that our mission to create safer neighbourhoods is reflected in all creative initiatives for our customers.

We are open to hiring candidates to work out of one of the following locations:

Amsterdam, NLD
BASIC QUALIFICATIONS
- Minimum 5+ years digital brand design experience working for global 'tech-oriented' brands.
PREFERRED QUALIFICATIONS
- 8+ years experience working as a digital brand designer + UX designer working for global 'tech-oriented' brands is a plus.

Amazon is an equal opportunities employer. We believe passionately that employing a diverse workforce is central to our success. We make recruiting decisions based on your experience and skills. We value your passion to discover, invent, simplify and build. Protecting your privacy and the security of your data is a longstanding top priority for Amazon. Please consult our Privacy Notice (https://www.amazon.jobs/en/privacy_page) to know more about how we collect, use and transfer the personal data of our candidates.