Quality Assurance Engineer, Ring Smart Lighting, Ring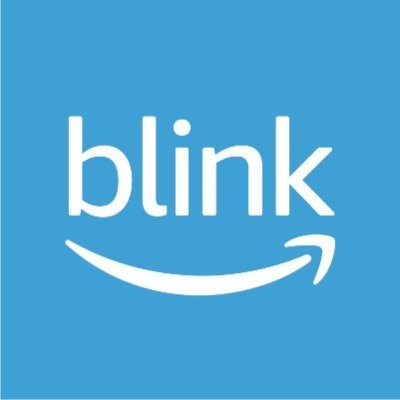 Blink
Quality Assurance
Cambridge, MA, USA
Posted on Thursday, October 26, 2023
DESCRIPTION
Are you passionate about delivering quality solutions? We are looking for an experienced QAE to work as part of a fast-moving development team. Our ideal team members thrive in a dynamic environment, enjoy the challenge of working with complex business problems and are passionate builders of consistent, scalable, and maintainable products.

You are willing to insist on the highest standards for quality, maintainability, performance, and user experience. You will define and evolve the teams' methodologies for implementing, testing and deploying software. You will demonstrate strong leadership as you control your own destiny in Amazon's ownership-oriented culture.


Key job responsibilities
Collaborate across teams to align on release timelines, test readiness and define release test plan to support requirements
Coordinate with cross functional sprint teams, automation and release teams to qualify and prepare to release Ring products and corresponding companion applications (mobile and web apps).
Develop test plans and test cases mapping to product requirements and technical implementations.
Evolve team methodologies for implementing, testing and deploying solutions
Prepares and distributes test reports and release readiness reports for stake holder review.
Actively contributes to QA support functions - UI and API Automation, triage issues, troubleshoot issues, conduct API tracing, and support production release testing.
Participates in design discussions, planning, retrospective reviews and triage/prioritization of defects (including identification of root cause)


A day in the life
Your day to day activities will be dynamic and fast paced. You will work with a team of talented quality assurance engineers who are responsible for delivering high quality products for Ring Smart Lighting. As a leader you will collaborate with your peers and across teams to align on strategies, solutions and timelines. You will work with the team to dive deep into quality issues and provide feedback that is focused on products that are reliable and maintainable. You will execute on the testing strategy and participate in the development and execution of test plans, and reporting on test execution.

We are open to hiring candidates to work out of one of the following locations:

Cambridge, GBR
BASIC QUALIFICATIONS
- Bachelor's degree in Computer Science, Computer Engineering or similar technical field
- Multiple years of experience as a QA Engineer, SDET
- Experience in automating UI and API tests cases in one or more scripting languages (e.g., shell, bash, Perl, Python, JavaScript, Ruby, etc.)
- Experience in coordinating with cross functional teams and developing test plan and test cases mapping to technical implementations.
PREFERRED QUALIFICATIONS
- Experience working closely with development and business teams to understand requirements and communicate impact of issues
- Strong organisational skills, ability to track multiple test executions simultaneously and to be able to synthesise results
- Experience using test cases management tools (like TCM or TestRail), issues management tools (like jira etc) and development environments (like Visual Studio, IntelliJ or Eclipse)
- Knowledge of wireless connectivity technologies, such as WIFI, Bluetooth, especially ZWave, Zigbee.
- Shows creativity and initiative to improve product test coverage and effectiveness
- Knowledge of IOT device development or testing, specifically Home Security Systems

Amazon is an equal opportunities employer. We believe passionately that employing a diverse workforce is central to our success. We make recruiting decisions based on your experience and skills. We value your passion to discover, invent, simplify and build. Protecting your privacy and the security of your data is a longstanding top priority for Amazon. Please consult our Privacy Notice (https://www.amazon.jobs/en/privacy_page) to know more about how we collect, use and transfer the personal data of our candidates.

Our inclusive culture empowers Amazonians to deliver the best results for our customers. If you have a disability and need an adjustment during the application and hiring process, including support for the interview or onboarding process, please contact the Applicant-Candidate Accommodation Team (ACAT), Monday through Friday from 7:00 am GMT - 4:00 pm GMT. If calling directly from the United Kingdom, please dial +44 800 086 9884 (tel:+448000869884). If calling from Ireland, please dial +353 1800 851 489 (tel:+3531800851489).