Business Intelligence Engineer, Ring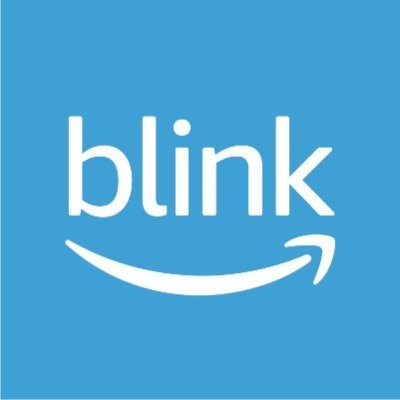 Blink
Operations, Data Science
United States · Gdańsk, Poland
Posted on Tuesday, October 24, 2023
DESCRIPTION
Since its founding in 2013, Ring has been on a mission to make neighbourhoods safer. From the video doorbell to the DIY Ring Alarm system, Ring's smart home security product line offers users affordable whole-home and neighbourhood security. At Ring, we are committed to making home and neighbourhood security accessible and effective for everyone – while working hard to bring communities together. Ring is an Amazon company. For more information, visit www.ring.com. With Ring, you're always home.
As a Business Intelligence Engineer at Ring AI Data Management, you will support the team to create insights, dashboards, and reports that help leadership to make better decisions in the area of business process automation and workforce performance management. Primarily, this role will be responsible for deep-diving data across employees efficiency while using internal tools, and will also provide recommendations on workforce capacity planning improvements. This person will create self-service dashboards and work closely with data engineers on reporting automation.

Key job responsibilities
- Use data to create insights to Ring AI Data Management leaders which include detailed business analysis, outlining problems, opportunities and solutions recommendations.
- Write compelling narratives to share data stories to stakeholders and equip them to make informed decisions and future plans.
- Provide data for weekly and monthly business reviews, which includes business process optimisation indicators, workforce performance indicators, capacity planning recommendations.
- Take a proactive approach to defining new metrics, reports, and dashboards.
- Develop self-service dashboards using Tableau, Quicksight.
- Browse available data sources in order to understand the business processes and enhance analytics events logging.
- Work closely with the data engineering team to design, execute and maintain reporting modules, lead automation of recurring reports.


A day in the life
The successful candidate will be on the lookout for ways to optimise the information flow process, superior communications skills and the ability to deliver analysis in a clear and actionable format, analytical ability and technical skills to come up with data-driven proposals on ways how to optimise employee's efficiency.

About the team
The Ring AI Data Management team owns tools and services for Ring's growing ML-based Research & Development needs. The portfolio of services managed by the team comprises of centralised R&D data ingestion, aggregation and building standardised data models for the performance management. We collaborate in teams dedicated to customer needs. We lean towards bias for action and quick data-driven decision making.

We are open to hiring candidates to work out of one of the following locations:
Gdansk, Poland. Warsaw, Poland.

We are open to hiring candidates to work out of one of the following locations:

Gdansk, POL | Warsaw, POL
BASIC QUALIFICATIONS
3+ years of experience in analyzing and interpreting data with relational databases
- Experience with data visualization using Tableau, Quicksight, or similar tools
- Experience with writing complex SQL queries
- Experience in statistical and root cause analysis techniques
- Experience with data modelling, warehousing and designing ETL pipelines

PREFERRED QUALIFICATIONS
Experience in workforce performance management or business process automation analysis or system analysis would be a plus.
- Experience using Python scripting in order to process data for modelling.
- Experience in data mining in a business environment with large-scale, complex datasets.
- Experience with AWS, including Redshift, S3, RDS, Athena.
- Proficient in handling big data volumes, composition of advanced SQL and query performance tuning skills.
- Experience in collaborative workflow using version control systems.
- A desire to work in a collaborative, intellectually curious environment.


Amazon is an equal opportunities employer. We believe passionately that employing a diverse workforce is central to our success. We make recruiting decisions based on your experience and skills. We value your passion to discover, invent, simplify and build. Protecting your privacy and the security of your data is a longstanding top priority for Amazon. Please consult our Privacy Notice (https://www.amazon.jobs/en/privacy_page) to know more about how we collect, use and transfer the personal data of our candidates.