Sr. Global Commodity Manager-Optics, Procurement, Ring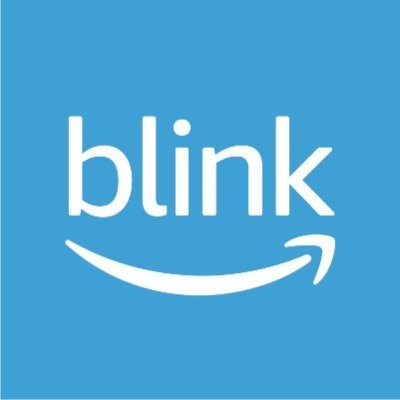 Blink
Operations
Taipei City, Taiwan
Posted on Monday, October 16, 2023
DESCRIPTION
As an Optics Sr. Global Commodity Manager (GCM) at Ring, you will work with the cross-functional team to deliver intelligent and integrated sourcing solutions, drive desired business outcomes and deliver helpful products that delight customers. The team is responsible for sustainable and cost effective supply solutions achieved by effective cross-functional engagements, a strategic approach to supplier management, and ownership of commercial and operational issues throughout the product life cycles.

Key job responsibilities
Responsibilities:
- Optical lens/camera commodity sourcing strategy and execute to best deliver to cost, supply, and innovation targets
- Work closely with our Arch/Engineering teams to support product development efforts, to influence sourcing decisions, meet customer expectations, technical capabilities, and program objectives; or define standard and custom product requirements.
- Lead commodity selection, contract negotiation and new supplier introduction process.
- Ensure a competitive sourcing environment leading to continuous improvement in quality, cost, service and technology
- Performs and communicates supply chain cost forecasting or saving opportunities based on trend analysis and market conditions
- Challenges supply chain norms to generate out of the box opportunities for cost savings and supply chain optimization and implements as appropriate
- Develop a commodity roadmap aligning business requirements with supplier capabilities
- Manage internal stakeholder relationship in driving component introductions, business alignment, key part selections, demand/supply, etc.
- Lead the analysis of a specific commodity or leads an individual supply chain sub- category
- Participate as a senior member on a cross-functional team (may lead specific projects)
- Meet with stakeholder managers to understand business priorities and translate them into procurement plans.
- Conduct regular business review with suppliers to ensure continuous improvement
- Execute risk mitigation, business continuity, cost management, and operation strategies
- Identify opportunities for supply chain optimization and implements as appropriate.
- Identify and implement opportunities for cost savings optimization
- Develop and maintain relationships with executives and senior executives at suppliers
- Track new technology development for assigned products/suppliers; identify suppliers that provide relevant technology for products.
- Interface with Program Management to assess current and future sourcing requirements



A day in the life
The Commodity Manager is responsible for prioritizing his or her own work based on the needs of the business. Common activities include meeting with suppliers and internal teams, forming strategy and tracking spend/saving, and building cost and capacity models that help drive financial budgets and procurement decisions.

We are open to hiring candidates to work out of one of the following locations:

Taipei, TPE, TWN
BASIC QUALIFICATIONS
• 10+ years of procurement experience with 6+ years in sourcing Optical commodity and managing supply chains, working for global enterprise or consumer electronics brands
• Familiarity with optical industry
• In depth knowledge on sourcing, cost analysis, global supply chain operations and manufacturing process
• Strong communication skills, including presentation and negotiation abilities
• Ability to develop efficient work processes for complex projects involving cross-functional groups, across multiple geographies and effectively and coordinate, implement, and maintain those processes
• Demonstrated experience interacting with cross-functional teams (internally & externally) with the ability for effective communication
• Experience in managing international relationships and remote organizations
• Strong problem solving and analytical skills (i.e. cost modeling, quotation analysis, supplier selection)
• Experience leading strategy development in supply chain management and optimization
• A team player with leadership skill and influencing skills.
• Decision making under ambiguity.

PREFERRED QUALIFICATIONS
- Ability to be innovative regarding strategic sourcing, vendor relations, and quality assurance.
- Energetic, aggressive, strong ownership, and can-do attitude.
- Deep understanding of cost analysis that use specific tool and drive cost initiatives
- Experience working with CM/OEM/ODM partners

Since its founding in 2013, Ring has been on a mission to make neighbourhoods safer. From the video doorbell to the DIY Ring Alarm system, Ring's smart home security product line offers users affordable whole-home and neighbourhood security. At Ring, we are committed to making home and neighbourhood security accessible and effective for everyone – while working hard to bring communities together. Ring is an Amazon company. For more information, visit www.ring.com. With Ring, you're always home.