Market Manager - ,Eastern PA, Devices Offline Retail, Devices Offline Retail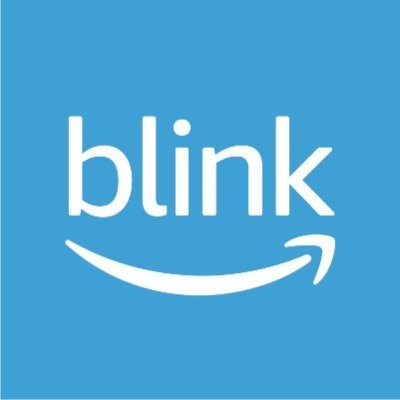 Blink
Sales & Business Development
Pennsylvania, USA
Posted on Thursday, September 28, 2023
DESCRIPTION
** Market Managers are required to reside in Eastern PA, Lehigh Valley Area **

Amazon is guided by four principles: customer obsession rather than competitor focus, passion for invention, commitment to operational excellence, and long-term thinking. Amazon strives to be Earth's most customer-centric company, Earth's best employer, and Earth's safest place to work. The devices business is one of the most innovative and fastest growing at Amazon, and every day, we invent on behalf of our customers, partners, and communities.
As a part of the Offline Marketing and Sales team, you will support a variety of products and services, including Echo, Ring, Amazon Smart Fire TV & Streaming Media Players, Fire Tablets, Kindle eReaders, Blink, eero, and more. Our customers inspire us, and they've been at the heart of how we invent and evolve our products, services, displays, customer experiences and more. You will be the face of Amazon in offline retail accounts for both staff and customers, and as a team we strive to provide the best customer experience possible.
As a Market Manager, you will own a territory of offline retail stores, managing the Amazon in-store experience and merchandising. You serve as the Amazon expert, relying heavily on your ability to influence without authority to drive project deliverables. You will execute and manage in-store product transitions and retailer communications, while collecting market insights. You will train sales associates and support staff on Amazon Devices & Services, positively impacting the customer experience and indirectly impacting sales and advocacy metrics for your territory. You May be asked to participate in overnight travel in order to execute store visits in neighboring markets, and for team meetings (conferences, trainings, team building events, etc.)

Market Managers must be able to work flexible hours, including nights and weekends, 40 hours per week.

Key job responsibilities
In this role you will:

- Use business acumen and critical thinking skills to identify trends, drive root cause analyses, and resolve issues in store operations in stores across your market

- Collect business and market insights from consumers and store associates to help influence product, feature, and channel marketing decisions

- Manage weekly travel to a large territory of retailers utilizing a variety of sales tools and store profiles to impact sales and brand advocacy

- Develop professional relationships with key internal and external stakeholders i.e. Area Managers, Regional Managers, General Managers, etc.

- Drive KPIs to increase sales through the offline retail channel

- Achieve goals in the business areas (advocacy, compliance, metrics, trainings, coverage, team, org).

- Complete daily in-store reports to document visits, including submitting digital photos

- Effectively install, troubleshoot, and maintain a variety of Amazon, Ring, Blink, and eero display devices and fixtures in various national retail stores

- Delegate and influence to drive exceptional results in your market, including executing standard operating procedures, identifying areas of improvement, implementing solutions, and providing ongoing feedback to store managers, regional leaders, and corporate stakeholders

- Invent, simplify and share best practices

- Manage in store product transitions and retailer communications

- Ensure the Amazon in-store experience and merchandising is properly implemented and maintained across retailers within your direct team and area per provided standards of execution

- Educate store associates on the value of Amazon, Ring, Blink, and eero devices and services in small and large group settings

- Conduct sales and training during large scale events based on program / market needs

- Provide clear, concise, accurate, and timely communication (verbal and written) to the right internal and external stakeholders with national impact

- Manage travel and work expenses

A day in the life
Market Managers rely heavily on influence without authority to drive project deliverables, improve brand advocacy, and improve the customer experience at retail stores. They foster relationships with key internal and external stakeholders at the market and district level. They serve as the Amazon, Ring, eero, and Blink product and services expert, facilitating group training events for sales associates on how to sell Amazon's wide portfolio of devices and services. Market Managers work closely with retail partners and customers to gather insights in order to improve products and services and drive decisions at the corporate level. They ensure the Amazon in-store experience and merchandising is implemented to standard across retailers for all Amazon, Ring, eero, and Blink devices and services.



About the team
The Amazon Offline Sales & Marketing team is responsible for selling Amazon devices into physical retailers across the United States and Canada. Market Managers lead sales and marketing initiatives for Amazon and its branded products in retail locations. They are responsible for the in-store experience, fostering relationships, training at the store/district level, and promoting Amazon and its brands through customer interactions. Market Managers are focused on increasing sales of Amazon and its branded products in retail stores and educating store associates and consumers on the value of Amazon devices, accessories and Amazon in general.

We are open to hiring candidates to work out of one of the following locations:

Virtual Location - PA
BASIC QUALIFICATIONS
- 3+ years of retail experience
- Ability to be on your feet for up to 8 hours at a time (with or without reasonable accommodation)
- Ability to push, pull, lift, squat, bend, reach and carry items up to 50 pounds (with or without reasonable accommodation)
- High School Diploma or equivalent
- Possess a mobile phone compatible with iOS or Android operating systems
- Access to reliable transportation to travel between worksites during the work day
- Possess a valid driver's license and proof of insurance
PREFERRED QUALIFICATIONS
- 6+ years of relevant work experience in retail sales, (preferably consumer electronics) or high-tech products
- Experience managing multiple retail accounts/locations
- Experience and comfort presenting to large audiences
- Exhibit strong attention to detail and organizational skills
- Excellent verbal and written communication skills

Amazon is committed to a diverse and inclusive workplace. Amazon is an equal opportunity employer and does not discriminate on the basis of race, national origin, gender, gender identity, sexual orientation, protected veteran status, disability, age, or other legally protected status. For individuals with disabilities who would like to request an accommodation, please visit https://www.amazon.jobs/en/disability/us.