Embedded Software Engineer, Ring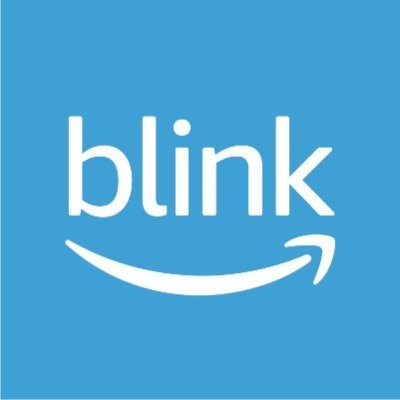 Blink
Software Engineering
Cambridge, MA, USA
Posted on Thursday, September 7, 2023
DESCRIPTION
Ring has a mission to reduce crime in neighborhoods. With affordable solutions that work on any home, Ring is committed to offering smart security that's accessible to everyone. Now Ring is part of the Amazon Devices family, and are seeking engineers who will help us create the next generation of home security. What will you help us create?

Work hard. Have fun. Make history.

The Role:
As an Embedded Software Engineer, you will be a core member of the platform software team, developing Ring's next generation of Camera centric devices. Ideal candidate would be passionate about building IOT products. You must be responsive, flexible, and able to succeed within an open collaborative peer environment.
The ideal candidate: - Enjoys working side by side with partners, colleagues and teams on tough problems
- Is highly effective and thrives in a dynamic environment with multiple, changing priorities
- Knows what is important when shipping products to customers and has been through the process from start to finish
- Is comfortable with proactive outward communication and technical leadership and never shies away from a challenge


A day in the life
Taking ownership for features and fixes in the release, you'll develop new code and unit tests. You'll work with our QA teams to ensure features and fixes are properly tested and work with other teams both on the device and infrastructure to ensure the device and feature works as expected. You'll report progress and escalate blocking issues, you'll track the feature with the wider project team during roll out.

About the team
We're responsible for delivering new devices to market, be that doorbells, security cameras, smart lighting or something else.

We develop the firmware, unit test and take ownership of the features.

Once the device is launched we own the sustaining program maintaining software quality, improving customer experience and adding features.

We are open to hiring candidates to work out of one of the following locations:

Cambridge, GBR
BASIC QUALIFICATIONS
- Experience programming with at least one software programming language
- Experience contributing to the architecture and design (architecture, design patterns, reliability and scaling) of new and current systems
- Experience in professional, non-internship software development
- Experience programming with at least one modern language such as Java, C++, or C# including object-oriented design
- Bachelor's degree in computer science or equivalent
- Extensive experience in computer architecture and embedded wireless systems
- Extensive embedded development experience in C/C++ and familiarity with ARM CPUs
- Extensive experience with writing low-level drivers, interrupt service routines and general troubleshooting/debugging with hardware
PREFERRED QUALIFICATIONS
- Master's degree in computer science or equivalent
- Experience with one of more commercial wireless protocols like Z-Wave, ZigBee, BLE, or WiFi
- Experience in firmware development and testing of battery powered products
- Experience with development tools like IAR/Keil/GCC and Git version control system
- Experience with common bus protocols such as SPI, I2C, and UART
- Experience with software testing (unit, regression and system testing)
- Knowledge of Unix/Linux environments and embedded Linux
- Comfortable in some scripting language of choice
- Prior experience with system bring-up, manufacturing line testing, or wireless networking drivers is a big plus
- Prior experience in Python or analyzing sensor data (or interest in learning) is also a plus
- Full software development life cycle, including coding standards, code reviews, source control management, build processes, testing, and operations experience

Amazon is an equal opportunities employer. We believe passionately that employing a diverse workforce is central to our success. We make recruiting decisions based on your experience and skills. We value your passion to discover, invent, simplify and build. Protecting your privacy and the security of your data is a longstanding top priority for Amazon. Please consult our Privacy Notice (https://www.amazon.jobs/en/privacy_page) to know more about how we collect, use and transfer the personal data of our candidates.

Our inclusive culture empowers Amazonians to deliver the best results for our customers. If you have a disability and need an adjustment during the application and hiring process, including support for the interview or onboarding process, please contact the Applicant-Candidate Accommodation Team (ACAT), Monday through Friday from 7:00 am GMT - 4:00 pm GMT. If calling directly from the United Kingdom, please dial +44 800 086 9884 (tel:+448000869884). If calling from Ireland, please dial +353 1800 851 489 (tel:+3531800851489).