Sr. Industrial Designer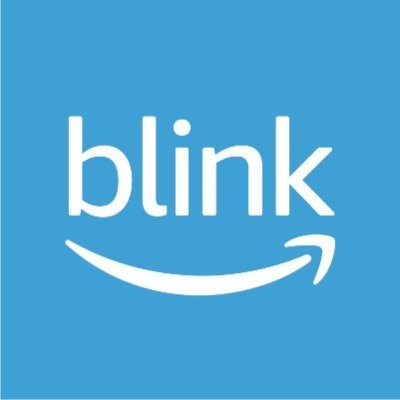 Blink
Design
Taipei City, Taiwan
Posted on Wednesday, August 9, 2023
DESCRIPTION
**About Ring**
Since its founding in 2013, Ring has been on a mission to make neighborhoods safer. From the first-ever video doorbell (https://shop.ring.com/pages/doorbell-cameras), to the award-winning DIY Ring Alarm (https://shop.ring.com/pages/security-system) system, Ring's smart home security product line, as well as the Neighbors app, offer users affordable whole-home and neighborhood security. At Ring, we are committed to making home and neighborhood security accessible and effective for everyone -- while working hard to bring communities together. Ring is an Amazon company. For more information, visit www.ring.com (http://www.ring.com/). With Ring, you're always home.

We are looking for a senior-level Industrial Designer to join our internal design team and help bring Ring's next generation hardware and experience to life. You will collaborate with highly motivated cross-functional teams including product planning, engineering, UX/UI, and packaging & graphic design. You will be an advocator of the highest standards for the end-to-end design process and excellent final production quality for the best perceived product experience for our customers. Our ideal candidate must be self-motivated, adaptable, flexible, and able to manage multiple parallel-path projects independently.

Key job responsibilities
· Responsible for all stages of design development from the concept to mass production. Candidate must excel at common design deliverables such as 2D concepts, quick prototypes, CMF, technical graphics, advanced 3D models with class-A surfacing, and photo-realistic renderings for presentations.
· Take a leadership role in the development of design language and future design strategy for the Ring hardware.
· Work with CMF design team and deliver a unified vision for the color, materials, and finish design.
· Collaborate with engineers and suppliers to achieve best production quality in terms of craftsmanship, cost, and engineering.
· Support engineering team with mechanical integration, DFM & DFA, quick prototypes ranging from broad design themes to functional-level design.
·Sync up with other designers, engineers, and program managers across different time zones with expected early morning and/or late evening time online meetings weekly, 1-2 domestic business trips monthly, and 2-4 international trips annually.
· Mentor junior designers and provide technique/approach guidance where needed between design reviews.

We are open to hiring candidates to work out of one of the following locations:

Taipei, TPE, TWN
BASIC QUALIFICATIONS
· Bachelor's degree or higher in Industrial Design.
· Minimum 10+ years of experience in professional industrial design roles.
· Excellent 2D visualization skills including sketching, storyboarding, and digital rendering.
· Advanced 3D CAD and visualization skills to develop technically viable and compelling design solutions.
· Strong written and verbal communication skills to interface with internal design, cross functional product development teams and suppliers.
· An exceptional portfolio that demonstrates a user-centric design process and delivering successful products from concept to production.
· Excellent storytelling and presentation skills and an ability to effectively communicate a user-centered point of view.
· A thorough understanding of materials, manufacturing processes, and designing for DFM & DFA considerations.
PREFERRED QUALIFICATIONS
· Proven ability to create and maintain cross-functional working relationships, communicate design concepts, and to deliver successful designs under tight timing constraints.
· A comprehensive set of prototyping skills from quick foam models to fabricating more complex functional learning prototypes.
· A proven track record of collaborating successfully with engineering and product marketing teams to develop designs and bring successful products to market.
· Experience with consumer electronics design and/or camera device design is a plus.