Visual Designer, Marketing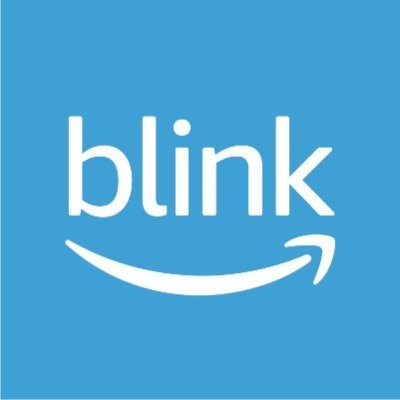 Blink
Marketing & Communications, Design
Reading, UK · United States
Posted on Saturday, July 22, 2023
DESCRIPTION
Blink's marketing team is looking for a talented, innovative graphic designer with exceptional creative skills and a relentless desire to delight customers across a range of global digital and print design initiatives. We are looking for a digital designer with proven experience across paid media and organic assets, email, website, and more.

The ideal candidate has the ability to translate creative briefs and concepts into customer-centric designs that elevate our brand and generate growth. You proactively identify creative that will help improve the customer experience, have excellent communication and presentation skills, and possess the ability to articulate design choices.

You are organized, flexible, self-motivated, and thrive in a deadline-driven atmosphere. You prioritize asks strategically and manage time effectively. You exhibit strong attention to detail, respond positively to feedback, and want to be part of an engaged team who values collaboration and shares a goal of creative excellence.

You have proven expertise across the e-commerce and consumer marketing space. You are ahead of the latest design trends and are well versed in industry and creative best practices. Professional experience creating designs and advertisements for global brands is required.

This role can be located in in the following locations: Boston, Los Angeles, Irvine, Hawthorne, Santa Monica, Malvern, Seattle and Austin


Key job responsibilities
- Collaborate to deliver quality, on-brand designs to deliver a superior customer experience and help drive revenue growth for our business across all digital channels
- Ideate and execute flawless marketing campaign assets, promotional materials, and product creative in support of the Blink business
- Partner with colleagues and external partners across on-site campaign and brand creative (digital) for product launches and promotions and product packaging and retail assets (print)
- Consistently raise the bar for creative development and execution across global regions
- Support your designs using insights including quantitative data and site metrics, segmentation, and feedback
- Ensure all projects are completed within identified timelines and budgets
- Develop conceptual detailed visual mockups to communicate high-level design strategies
- Provide and manage design documentation and specifications
- Maintain a set of design best practices and guidelines to reduce and minimize production efforts
- Perform shared tasks and activities required to ensure Creative Team functionality including managing incoming briefs and requests, updating SOPs and guidelines, and procuring design tools

A day in the life
This role will be responsible for producing engaging, revenue-driving creative across a variety of markets, products, channels, and mediums. They will work cross-functionally to develop assets that surprise and delight customers, raise the bar for visual design at Amazon, and drive revenue growth for the business. This role will play a critical part in sharing Blink's story and continuing to expand the brand at a global level.

About the team
Blink Marketing is dedicated to delivering the best experience for our customers while driving growth for the Blink business. We are committed to upholding our Leadership Principles including learn and be curious, earn trust, deliver results, and of course — customer obsession. We strive to produce best-in-class content, creative, and campaigns across channels and markets. We embrace our differences, seek to raise the bar, and work tirelessly to surprise, delight, and innovate. Blink is one of the fastest growing businesses in Devices.

We are open to hiring candidates to work out of one of the following locations:

North Reading, MA, USA
BASIC QUALIFICATIONS
- Bachelor's degree or higher in Graphic Design, Visual Design, Visual Communications, or related
- 4+ years of professional experience in a Graphic or Visual Design role (some in-house preferred) in the consumer marketing space
- 4+ years of professional use and an exemplified mastery of Figma and Adobe Creative Suite – including Photoshop, InDesign, and Illustrator
- 4+ years implementing design across brand and digital including email, social, mobile, desktop, app, and web for an established brand
- 4+ years of experience managing multiple design projects, requests, and scheduling in a fast-paced environment
- 4+ years of professional experience collaborating with creative and technical teams
- 4+ years of photo editing and retouching
- 4+ years of experience with responsive design and applied knowledge of accessibility best practices
PREFERRED QUALIFICATIONS
- An exemplified mastery of the principals of design, color theory, typography, and graphics file creation optimized for digital and print
- Proven knowledge of digital marketing fundamentals and ability to implement them to create dynamic creative and solutions
- Ability to problem solve, support, and collaborate with other team members effectively
- Unwavering attention to detail and an acute awareness that every detail counts
- Experience in product render and lifestyle design a plus
- Illustration and motion design experience beneficial
- Video production and editing beneficial
- Demonstrated business acumen and customer-centricity
- Desire and ability to work in a fast-paced environment independently

Amazon is committed to a diverse and inclusive workplace. Amazon is an equal opportunity employer and does not discriminate on the basis of race, national origin, gender, gender identity, sexual orientation, protected veteran status, disability, age, or other legally protected status. For individuals with disabilities who would like to request an accommodation, please visit https://www.amazon.jobs/en/disability/us.