Program Manager/Privacy, Ring Privacy Operations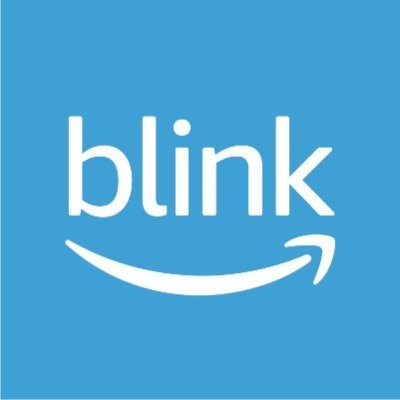 Blink
Operations
Reading, MA, USA
Posted on Friday, June 16, 2023
DESCRIPTION
We think smart security should work on any home and be accessible to everyone. Do you? Do you care deeply about privacy? Do you want to help define and maintain principles and best practices to protect privacy?
Come build the future of privacy with us! To get there, we need exceptionally talented, bright, and driven people. We work in a fast-paced environment across multiple industries, never losing our passion for customers.
At Ring, we are committed to making home and neighborhood security accessible and effective for everyone, while working hard to bring communities together.
---------
As a member of the Privacy Operations team, you will play a key role in operationalizing privacy across Ring. This includes engaging with multiple stakeholders across the enterprise to help ensure compliant outcomes. You will be responsible for consulting with key stakeholders to drive alignment with global privacy regulatory requirements, including GDPR, CPRA and others.

In the execution of Amazon's global privacy obligations, you will rely heavily on your subject matter expertise, as well as your project management, analytical, and relationship building skills to develop and deploy innovative strategies for data protection.
The successful candidate leverages their background in compliance program management, data protection, records management, privacy by design, third party risk management, data governance, and/or data modeling to implement privacy controls across the internal technology ecosystem.


Key job responsibilities
The identified candidate will demonstrate proven experience to: advise stakeholders on privacy risks and mitigations; evaluate control effectiveness; improve process efficiency and scalability; understand levels of potential risk and guide teams on how to address them; provide privacy consultation; track global privacy regulations including any new requirements/guidance or changes; and have the ability to synthesize data to identify patterns, draw conclusions, and prioritize remediation using risk management concepts.

In this role you will:
• Advise and partner with Ring stakeholders including Legal, PR, Information Security, and Product to ensure that sound protocols are in place to mitigate privacy risks.
• Monitor known and emerging risks, measure process effectiveness, and develop action items to remediate identified risks.
• Track new developments and changes to global privacy regulations
• Socialize and secure commitment for remediation and risk management strategies.
• Develop deep knowledge of privacy obligations and privacy processes and solutions.
• Consult on the development of business requirements for new systems and enhancements.
• Draft written narratives to communicate obligations, risk analyses, and recommendations.
• Prepare other supporting documentation such as manager and employee communications, FAQs, and standard operating processes.
• Manage other risk and compliance related projects as needs arise.


A day in the life
The 'day-to-day' aspect of this role will be to assess systems, products, and features for opportunities to build customer trust and compliance with global privacy obligations. As part of this you will provide proactive guidance for upcoming tech builds and roadmaps, work with senior leaders on acceptable business risk when applicable, and track remediation actions as needed. You will be responsible for knowing the ins and outs of these projects.

About the team
This team's goal is to drive innovation while honoring data policies and controls that help protect customer privacy. You will have an opportunity to impact the customer experience, design, architecture, and implementation of cutting-edge products and services. You will help lead key initiatives and help teams design their systems and customer experiences in a manner that upholds our high bar for customer trust. You will work across disciplines including engineering, marketing, legal and business.

We are open to hiring candidates to work out of one of the following locations:

North Reading, MA, USA
BASIC QUALIFICATIONS
- 5+ years of experience in a privacy, legal, compliance or risk management role
- 5+ years of experience in a product and application development technology, compliance, or risk management role
- BA/BS degree or equivalent experience

PREFERRED QUALIFICATIONS
Preferred qualifications
• Experience with GDPR, CPRA, and other privacy regulations
• Basic understanding of artificial intelligence and machine learning (AI/ML) concepts
• Has had to meet world-wide regulatory requirements for privacy and mitigate privacy risks.
• Has communicated complex issues and concepts verbally and in writing to a wide range of audiences from technical developers to non-technical executives.
• Has collaborated and driven commitments to deliver privacy solutions.
• Earned the respect of your peers and managers for your ability to grasp difficult technical challenges and invent practical, sustainable solutions.
• Work ethic based on a strong desire to exceed expectations.
• Has worked successfully in a very fast-paced, results-oriented environment.
• Used metrics to drive the right outcome.
• Addressed issues related to customer privacy and information security.
• Developed, implemented, and enforced policies applicable to entire organizations
• Has been certified by the International Association of Privacy Professionals or ISACA (e.g., holds a CIPM, CIPP/US, CIPP/E, and/or CDPSE)


Amazon is committed to a diverse and inclusive workplace. Amazon is an equal opportunity employer and does not discriminate on the basis of race, national origin, gender, gender identity, sexual orientation, protected veteran status, disability, age, or other legally protected status. For individuals with disabilities who would like to request an accommodation, please visit https://www.amazon.jobs/en/disability/us.

Our compensation reflects the cost of labor across several US geographic markets. The base pay for this position ranges from $96,900/year in our lowest geographic market up to $185,000/year in our highest geographic market. Pay is based on a number of factors including market location and may vary depending on job-related knowledge, skills, and experience. Amazon is a total compensation company. Dependent on the position offered, equity, sign-on payments, and other forms of compensation may be provided as part of a total compensation package, in addition to a full range of medical, financial, and/or other benefits. For more information, please visit https://www.aboutamazon.com/workplace/employee-benefits. Applicants should apply via our internal or external career site.