Senior Channel Marketing Manager DACH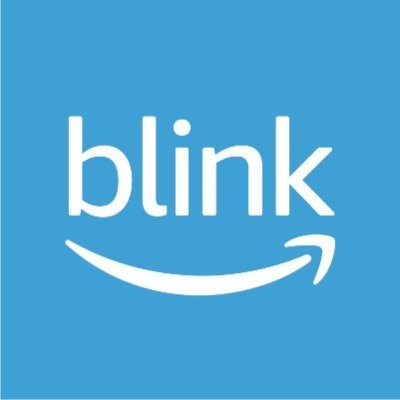 Blink
Marketing & Communications
Munich, Germany
Posted on Thursday, June 1, 2023
DESCRIPTION
Ring is seeking a Senior Channel Marketing Manager to support Ring's offline business in the DACH region. You will drive all aspects of building long-term, mutually-successful marketing plans for Ring and our retail partners. This position requires more than just the ability to execute against existing and traditional channel marketing programs. This role will be responsible for the total life-cycle of strategic channel marketing programs—collaborating with stakeholders to identify new opportunities, developing strategies, designing programs, and then executing, measuring, and evaluating them against agreed upon business goals and objectives.

As an expert in the retail environment, the right person will maintain high standards in all aspects of planning, execution and evaluation, to ensure all programmes are driven to completion.


Key job responsibilities
Responsibility for all channel marketing activities in the DACH region. Execution of channel marketing programs from ideation to development and delivery at retailer, to support growth and achieve expected sales-out results. The CMM owns the retail experience from a product, category, training, visual, and brand development perspective.
Ownership of the strategic account planning from a retail marketing perspective, building programs to drive consideration, conversion, and education. Close cooperation with the sales team.
Development of rolling annual and quarterly plans with key retail partners, aligned with European and local priorities. Management of the successful implementation of the plan within the defined budgets & timelines.
Work closely with the local sales force to ensure best-in-class execution online and in-store.
Provide local channel strategy and promotional planning.
Lead the efforts to evaluate effectiveness and profitability of programs. Distill broad concepts and business strategies into structured channel marketing plans. Track results and deliver actionable insights from resulting data.
Support GTM product initiatives (i.e. launches, product, and transitions) through execution at retail.
Develop and sustain strong partner relationships with key retailer contacts, vendors, and third party agencies. Manage external agencies. ( e.g. merchandising, creative).
Support brand strategy by working with internal departments and external partners to ensure that all marketing elements enhance and leverage the brand equity with all constituents.
Promote teamwork and collaboration, show initiative, and act independently to successfully manage channel marketing in the region.
Organize participation in key retailer events.



BASIC QUALIFICATIONS
Multiple years of experience building and managing retail marketing programs, preferably in a multinational complex organization.
Sufficient experience successfully managing external partners such as suppliers, merchandising agencies and retailers.
Proven track record of taking ownership and driving results.
Demonstrated ability to clearly communicate and influence stakeholders inside & outside of the immediate team.
Ability to work effectively in a matrixed organization, managing multiple priorities as an independent, driven self-starter within a rapidly evolving business.
Fluency in German and English

PREFERRED QUALIFICATIONS
In depth understanding of the relevant retail landscape.
Experience working with key retailers and/or DIY in the DACH region.
Demonstrate strong leadership skills in all aspects of managing the customer and team members.
Promote teamwork and collaboration, show initiative, and act independently to successfully manage all relations & challenges.
High attention to detail and proven ability to manage multiple, competing priorities simultaneously.
Strong project management skills, detail oriented and highly organized.



Amazon is an equal opportunities employer. We believe passionately that employing a diverse workforce is central to our success. We make recruiting decisions based on your experience and skills. We value your passion to discover, invent, simplify and build. Protecting your privacy and the security of your data is a longstanding top priority for Amazon. Please consult our Privacy Notice (https://www.amazon.jobs/en/privacy_page) to know more about how we collect, use and transfer the personal data of our candidates.

m/w/d