Senior Risk Consultant - German Speaking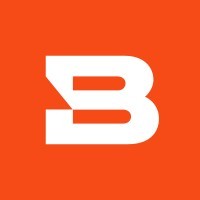 BitSight
Germany · Remote
Posted on Tuesday, September 20, 2022
BitSight's mission is to enable trust in digital transactions. Together, we are transforming how the market governs cybersecurity risk through Security Ratings. BitSight Security Ratings are real-time, data-driven measurements of cyber security performance that help companies, investors, insurers, government agencies and regulators make informed, dynamic risk decisions impacting business results, financial investments and national security.
Founded in 2011, BitSight transforms how organizations manage information security risk.

Manage third party risk, underwrite cyber insurance policies, benchmark performance, conduct M&A due diligence and assess aggregate risk.

Seven of the top 10 cyber insurers, 20% of Fortune 500 companies, and 3 of the top 5 investment banks use BitSight

BitSight is the most widely used Security Ratings Service with over 2,500 customers and the largest ecosystem of users and information
Do you enjoy working with customers to find creative ways to solve business challenges? Are you excited about project management and nurturing relationships with clients? If so, the Senior Advisor position might be a great fit for you. BitSight is a fast-growing SaaS startup that has already established itself as the standard in the nascent security ratings market. BitSight Security Ratings help companies manage the information security risk associated with their third parties to understand the full extent of risk they are assuming by entering into a relationship. Our easy to understand ratings are integrated into processes at organizations ranging from the Fortune 100 to state Universities.
Advisory is a strategic priority to BitSight, with significant visibility to executive leadership. As a Senior Advisor, you will partner with a team of problem solvers to address complex business issues in the Cybersecurity and Third Party Risk Management (TPRM) space. You will lead teams in project managing clients' BitSight and TPRM programs, and enable our clients to gain the maximum benefit from our platform. You will serve as an expert for both our team and our clients, and will serve as a "go to" person for strategy, design, and program management.
Advisors are well organized and strategic thinkers. Strong communication skills are important as this role will require you to present to senior leaders and provide recommendations with the requisite justification. This is a great position for a self-starter who's looking for an opportunity to shine in a role in a growing, high priority, division of a fast-growing company.
What The Role Entails:
Directly support and operate clients' BitSight programs, as co-defined by you and the client

Manage clients' businesses to Key Performance Indicators established by their
leadership - Ensure that the BitSight platform is being leveraged and appropriately aligned to support achievement of business goals

Act as a primary point of contact for driving customer strategy

Support our customers in their efforts to successfully use and operationalize BitSight platforms

Collaborate and organize both customer personnel and in-house resources to troubleshoot and resolve issues

Assist with API integrations

Conduct quarterly business reviews

Articulate and monitor customer requests and feedback, collaborate with Customer Support, Sales, and Product teams

Develop materials and presentations for executive level reporting

Perform strategic analysis of vendor portfolios for clients

Set follow-up actions and provide regular updates on the status of active issues to all stakeholders

Learn to be a power user of BitSight products, capabilities and services
What You Bring To The Table
5+ years experience in cyber security, software engineering, or related field

2+ years of client facing experience or equivalent experience presenting to senior leadership

Experience in project management with a proven track record of managing multiple
projects to completion

Ability to troubleshoot and solve customer issues independently

Familiarity with Networks: IP's, SSL certificates and DNS preferred

Strong verbal, written, and interpersonal skills, as well as excellent planning and
organizational skills

CISSP certification preferred

Experience in third party risk management preferred

Fluent in German and English
Diversity. BitSight is proud to be an equal opportunity employer. This means we do not tolerate discrimination of any kind and are committed to providing equal employment opportunities regardless of your gender identity, race, nationality, religion, sexual orientation, status as a protected veteran, or status as an individual with a disability.
Culture. We put our people first. BitSight offers best in class benefits, including unlimited paid time off, 401k match, and commuter benefits. All employees are bonus eligible. We devote the same energy to nurturing our company's inclusive culture as we apply to serving our customers' needs. Working at BitSight will give you the opportunity to fulfill your professional goals and expand your skills.
Open-minded. If you got to this point, we hope you're feeling excited about the job description you just read. Even if you don't feel that you meet every single requirement, we still encourage you to apply. We're eager to meet people that believe in BitSight's mission and can contribute to our team in a variety of ways.