Senior Technical Product Marketing Manager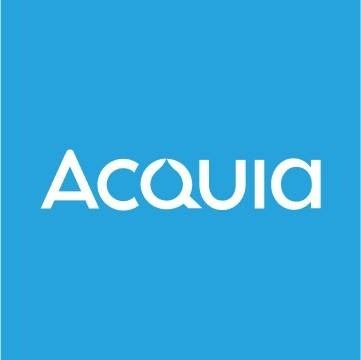 Acquia Inc.
Marketing & Communications, IT, Product
Remote · United States
Posted on Thursday, October 26, 2023
Acquia empowers the world's most ambitious brands to create digital customer experiences that matter. With open source Drupal at its core, the Acquia Digital Experience Platform (DXP) enables marketers, developers, and IT operations teams at thousands of global organizations to rapidly compose and deploy digital products and services that engage customers, enhance conversions, and help businesses stand out.
Headquartered in the U.S., Acquia has been named a top software company by The Software Report, rated a leader by the analyst community, and named a top place to work by the Boston Globe and the Boston Business Journal. We are Acquia. We are building for the future and we want you to be a part of it!
Summary:
The Senior Technical Product Marketing Manager is a key contributor working as part of Acquia's Product Marketing team responsible for delivering product marketing strategy and execution for Acquia Drupal Cloud products, solutions, and initiatives including expansive strategies with technology integrations with focus on DXP & CMS (Content Management Systems).
Key responsibilities include:
Assist in the development of go-to-market (GTM) strategies for the Acquia Drupal Cloud product line. This includes collaborating with Acquia's multi-cloud solutions (Marketing Cloud & Content Cloud Team) on:

Identifying the market opportunity and target buyer personas
Defining the routes to market
Developing GTM plans and messaging/positioning
Validating the approach
Working with a cross-functional team to implement the plan
Tracking and monitoring the success of the plan and revenue for the product

Working with the marketing team to develop thought leadership and demand generation content, including website content, videos, interactive content, ebooks, and more
Working with the analyst and media relations team to gain valuable insights and advance Acquia CMS/DXP. coverage
Preparing and delivering presentations as a Drupal, Acquia, CMS/DXP subject matter expert at live events and webinars
Working with the sales enablement team to develop sales content and ensure the field sales team is equipped to sell
Working with the product team to feed field and analyst input back into the roadmap
Working with the AM/CSM teams to ensure product retention and growth within the customer base
Working with the partner team to grow the Acquia CMS/DXP footprint with partners
Work with pre-sales on an optimized demo strategy
Assisting the field in individual deals and sales strategy
Understanding the competitive landscape for a specific product category and how we position against a given set of competitors
Requirements:
Background in marketing and/or customer data technology spaces
Experience with a combination of key aspects of product marketing (e.g., evangelism, analyst relations, content creation, sales and partner enablement, etc.)
Proven impact on core business KPIs
Strong understanding of the Content Management Systems & Digital Experience Platforms market
Proven success working with cross functional teams for strategic company initiatives
Strong communication skills, including written and speaking
Hands-on technical experience deploying, configuring and implementing, content management systems and products such as Drupal, CI/CD tools, release automation, infrastructure management, front end applications, etc.
Technical background or good understanding of Application Development and IT operations; familiarity with Git, Continuous Integration, Containers, and Kubernetes a plus
Experience developing demos, videos, technical collateral, ROI/value oriented assessments, etc.
Experience with Headless and front end apps a plus
Experience with Software-as-a-Service offerings a plus
Able to coordinate across many teams and perform in fast-moving startup environment
Experience working with minimal supervision.
Outstanding written and verbal communications skills with the capacity to explain and translate complex technology concepts into simple and intuitive communications
You share our values, and work in accordance with those values
Ability to use Acquia products
Experience designing and delivering technical enablement training to ensure that salespeople can confidently and accurately deliver Acquia's value proposition
ACQUIA IS PROUD TO PROVIDE BEST-IN-CLASS BENEFITS OFFERINGS TO OUR EMPLOYEES AND THEIR FAMILIES IN MAINTAINING BOTH A HEALTHY BODY AND A HEALTHY MIND. CORE BENEFITS INCLUDE: COMPETITIVE HEALTHCARE COVERAGE, WELLNESS PROGRAMS, TAKE IT WHEN YOU NEED IT TIME OFF, PARENTAL LEAVE, RECOGNITION PROGRAMS, AND MUCH MORE!
Acquia is an equal opportunity (EEO) employer. We hire without regard to age, color, disability, gender (including gender identity), marital status, national origin, race, religion, sex, sexual orientation, veteran status, or any other status protected by applicable law.
Interested residents of Colorado may contact NA-recruiting@acquia.com as it relates to regulation C.R.S. § 8-5-201. Information regarding benefits are linked here.