Partner & Field Marketing Specialist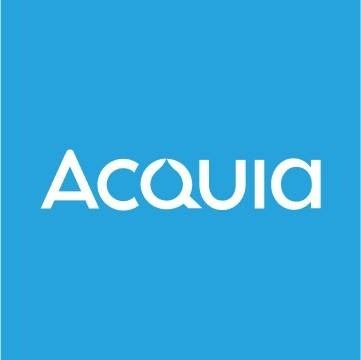 Acquia Inc.
Marketing & Communications
Boston, MA, USA
Posted on Thursday, October 12, 2023
Partner & Field Marketing Specialist JD
Acquia empowers the world's most ambitious brands to create digital customer experiences that matter. With open source Drupal at its core, the Acquia Digital Experience Platform (DXP) enables marketers, developers, and IT operations teams at thousands of global organizations to rapidly compose and deploy digital products and services that engage customers, enhance conversions, and help businesses stand out.
Headquartered in the U.S., Acquia has been named a top software company by The Software Report, rated a leader by the analyst community, and named a top place to work by the Boston Globe and the Boston Business Journal. We are Acquia. We are building for the future and we want you to be a part of it!
The Challenge
We're looking for an enthusiastic marketer to help scale our Partner and Field Marketing program and support an amazing group of hardworking marketing pros. Acquia's partner marketing and field event programs represent two of Acquia's top sources of pipeline generation and market underwriting investments. We need to scale these programs by establishing greater market readiness among our partner ecosystem - making use of our Partner Portal to drive greater adoption across the long-tail of partnerships - while establishing best-in-class event SOPS to achieve greater deal volume.
Summary of What You'll Be Doing:
As the Partner & Field Marketing Specialist you will be a key player in our Partner & Field Marketing Team, reporting to the Sr. Partner Marketing Manager within the Global Demand Generation organization.
Your role represents an incredible learning and development opportunity for any marketer looking to gain exposure and experience to new channels with Acquia's exciting brand. The role will involve extensive collaboration across Acquia's marketing department and sales team with the ability to create impact across partnerships and field marketing activities. You'll contribute to shaping and effectively communicating the Acquia brand to both the partner ecosystem and assisting in the recruitment and nurturing of partners with awareness and new lead acquisition strategies. You'll also have the opportunity to build pipeline acumen while supporting Acquia's field marketing team to reach prospective customers in niche markets Acquia's world-class event program.
Your responsibilities will range from facilitating marketing and sales enablement sessions for partner audiences, overseeing creative and innovative Partner Advocacy programs to generating outbound campaigns, and assisting with strategic communications and events of all sizes and styles. You'll gain first-hand exposure to an integrated stack of advanced marketing automation technologies and positively impact Acquia's marketing databases by optimizing events and operational workflows for improved return on investment (ROI) . Additionally, this role offers growth and opportunities to help drive greater mindshare among a thriving partner ecosystem by driving greater adoption of Acquia's Partner Portal and various self-service programs available to partners.
Specific Job Responsibilities:
Support the full-lifecycle of an Acquia partner by leading and developing marketing enablement and awareness programs that scale to meet the needs of Acquia's hundreds of partnerships worldwide.
Coordinate and support communication on internal campaigns to drive adoption and expand reach through Acquia's external partners.
Assist with event research, planning, coordination, promotions, post-event communications, content and speaker alignment across a diverse and exciting event portfolio.
Ideate, create concepts, and proofread high-performing content for use across various channels and communications to expand reach and generate engagement with Acquia's most engaged audiences.
Collaborate with Acquia's creative team to create new marketing materials and across various projects to ensure brand consistency and enthusiasm.
Engage internal teams with the programs that reinforce and educate teams on Acquia's upcoming events and campaign activities.
Develop and maintain strong relationships with a wide set of partner stakeholders, field sales, account and Acquia marketing teams.
Ensure timely delivery of weekly, monthly or quarterly program deliverables using tracking mechanisms like Asana.
Maintain reporting and presentations skills by assisting in a diverse set of reporting and presentation tasks using various tools for quarterly business and territory reviews both internal and external to Acquia.
Education and Experience Expectations:
Bachelor's degree in Marketing, Business, or a related field.
2 years of experience in B2B/B2C, partner, or field marketing in technology, software, SaaS, digital marketing, or equivalent sectors working with digital agencies would be ideal.
Strong communication and interpersonal skills, enabling effective collaboration.
Detail-oriented with multitasking abilities and a proven track record of meeting deadlines.
Adaptability to changing priorities within cross-functional teams.
Experience with marketing automation platforms and CRM systems, such as Salesforce CRM, 6Sense, HubSpot, and Zoom Webinar Platform, would be ideal.
Proficiency in tools like Google Analytics, Asana, Trello, WordPress, and Microsoft Office, is ideal.
Prior reporting and presentation experience using PowerPoint, G Suite, and other tools (e.g., Canva, Jira, DOMO, Gainsight).
Core values aligned with humility, generosity, passion, inclusion, community, and leadership.
Adept at translating complex topics into clear, actionable strategies.
Familiarity with SEO best practices and digital optimization for a B2B brand.
Keen eye for operational efficiencies, attention to detail and excellent editing skills.
Acquia is proud to provide best-in-class benefits offerings to our employees and their families in maintaining both a healthy body and a healthy mind. Core Benefits include: competitive healthcare coverage, wellness programs, take it when you need it time off, parental leave, recognition programs, and much more!
Acquia is an equal opportunity (EEO) employer. We hire without regard to age, color, disability, gender (including gender identity), marital status, national origin, race, religion, sex, sexual orientation, veteran status, or any other status protected by applicable law.
Interested residents of Colorado may contact NA-recruiting@acquia.com as it relates to regulation C.R.S. § 8-5-201. Information regarding benefits are linked here.